Submitted by Melissa Hansen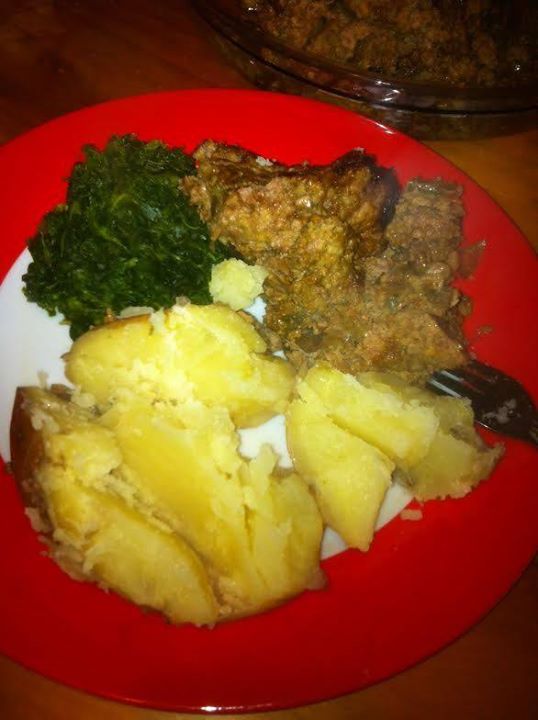 Slow Cooker Meatloaf and Potatoes
Ingredients
2.5 pounds ground beef or turkey

1 egg

3/4 c. smashed corn flakes

1 packet onion soup mix

2-4 tbsp Worcestershire

salt, pepper, paprika, garlic to taste
Instructions
mix ingredients well and form a loaf in the bottom of the crock pot.

wash 5-6 small-medium potatoes, prick them with a fork and wrap in foil. place them around the meatloaf. cook 8-10 hours on low. don't add water, and wrapping potatoes is optional (i like them to have their own flavor).

we served with some spinach.