Submitted by Corrina Conlan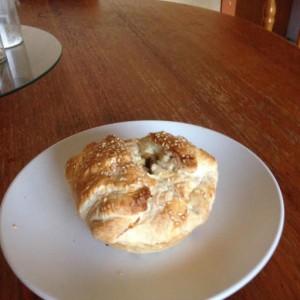 Slow cooker meat pie filling
Ingredients
1 Kg minced Beef

1 onion finely diced

1 celery stick chopped

2 carrots chopped

1 cup sliced mushrooms

2 tbsns dried chives

1 can condensed cream of mushroom soup

1/2 cup of beef stock

2 tbsns corn flour to thicken.

salt and pepper to taste.
Instructions
Brown the onion and mince in a frying pan or a sear slow cooker.

Add the celery and carrots and cook for 5 mins.

Add the mushrooms and cook for a further 5 mins until the veg is starting to soften.

Add to the slow cooker along with the all other ingredients except the corn flour.

Cook on low for 6 to 8 hours.

Thicken with corn flour and use to make any number of different pies.

Enjoy!!