Submitted by Rebecca imhoff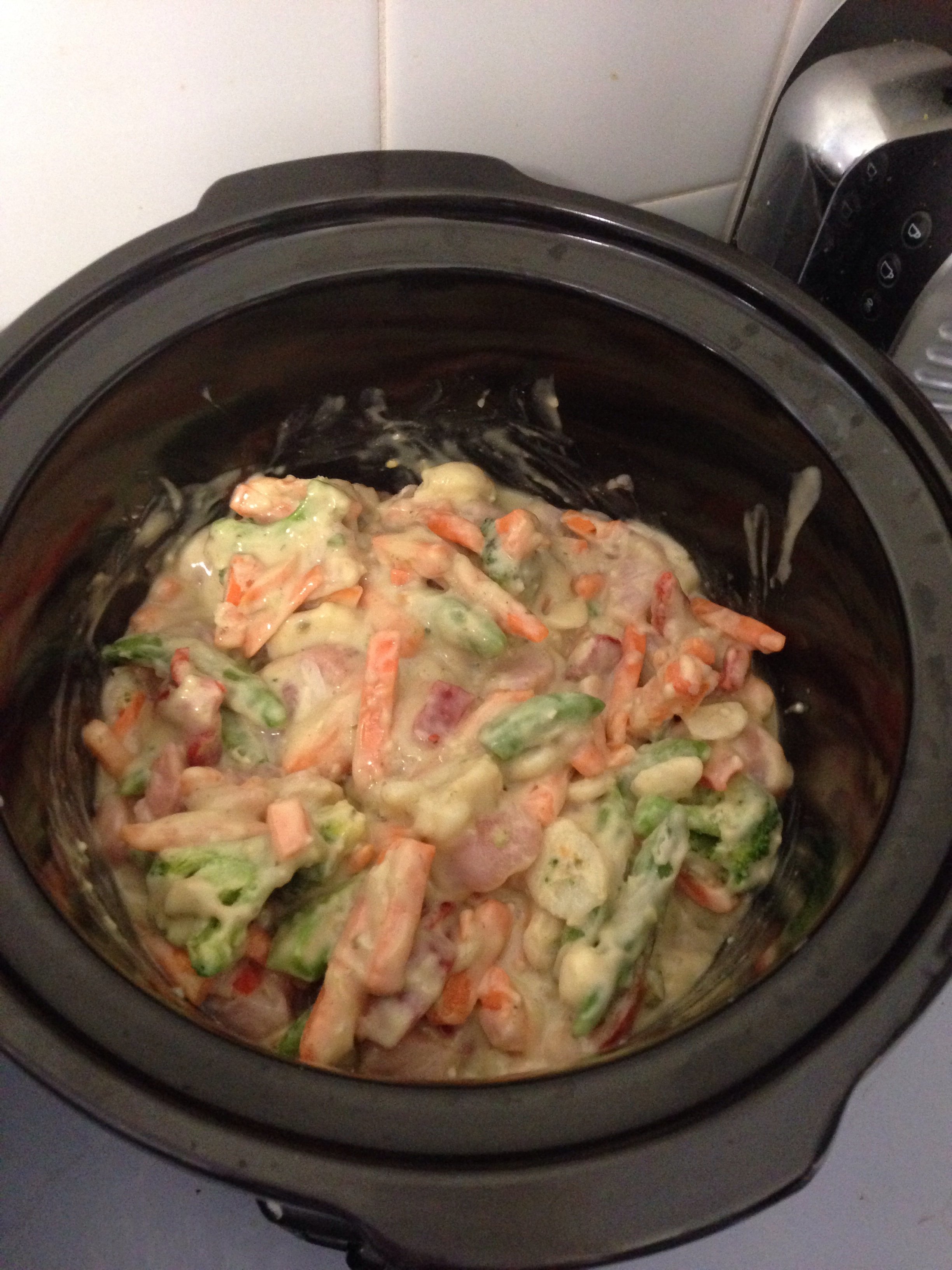 Slow cooker Green chicken curry
Ingredients
4 fresh chicken breast skin off

1 bag of stir fry veg of your choice

4 fresh kaffir lime leaves, torn in half

1 x 400ml can coconut milk or 400ml thickend cream

1-2 tablespoons green curry paste

125ml (1/2 cup) chicken stock

1 cup (loosely packed) fresh basil leaves

1 tablespoon brown sugar

2 teaspoons fish sauce

Steamed Rice, to serve
Instructions
Add Diced chicken breast, 1 bag of stir fry veg, 2 lime leaves in the slow cooker.

Combine coconut milk or cream and curry paste and add to the slow cooker.

Pour in stock.

Cover and cook on low for 4 hours or until the chicken is tender and cooked through.

Step 3 Shred remaining lime leaves. Add to the slow cooker. Add basil, sugar and fish sauce, and stir to combine.

Serve with rice.