Submitted by Johanna buijsen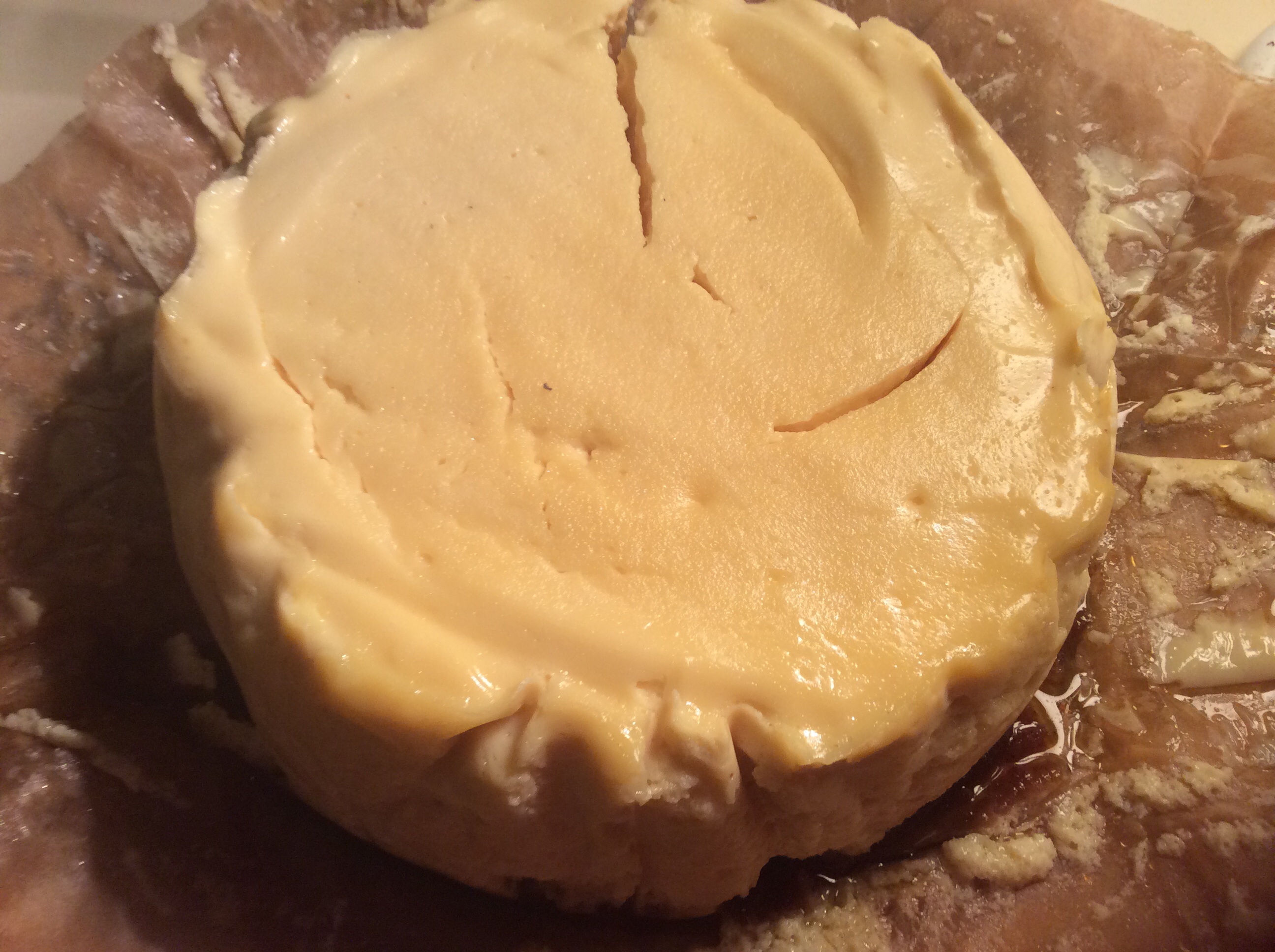 Slow Cooker Cheesecake
Ingredients
3. 8 oz packagemaker of low fat cheese Philadelphia or other brand .

3 eggs

3/4 cups of sugar

A small already made graham cracker pie crust in a foil pie tin
Instructions
Allow Cream Cheese to get to room temperature. Open cream cheese and place in large bowl.

Add Sugar and mix until sugar and cream cheese are well blended. Add the 3 eggs blending after adding each one.

Add 2 cups of water into the bottom of your slow cooker. Next put your foil tin and graham cracker crust right on top of the water. Don't let the water get in your crust. I also had to bend my tin a bit in order to fit in the the crock pot.

Add the cream cheese mixture to the top of the graham cracker pre-made crust.

Place the lid of the crock-pot on and cook on high for 2 hours to 2 hours and 30 minutes or until the center does not have a watery consistency when you stick a knife into it.

The cheesecake will begin to crack on the sides.

Remove and let set in the refrigerator for a few hours or until ready to serve.

If your slow cooker is too small for a pie tin you can also get a oven safe bowl and do the same thing.

For the base if No pie crust

You will need

6 Graham Crackers (full pieces), pulverized into crumbs

3 Tablespoons of Stick Butter, melted

In a separate bowl, add graham cracker crumbs and melted butter. Mix well as this will form your crust.

Add the graham cracker crumbs mixture to the bottom of the dish you are cooking in. With a spoon, pat the graham crackers out til you have a smooth layer.

Add the cream cheese mixture to the top of the graham crackers.

Add 2 to 3 cups water to the bottom of the crock-pot. You need enough to last 2 hours but not too much that it will get in your pan.