From scratch, slow cooked butter chicken
Submitted by Michelle Brown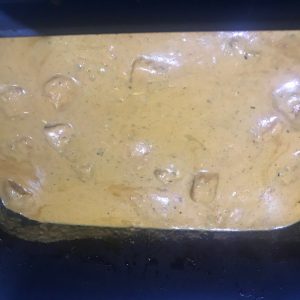 Slow cooker Butter Chicken
From scratch, slow cooked butter chicken
Ingredients
750g (4) Chicken breast fillets - diced

3 Tablespoon butter

1 Tablespoon oil

1 onion - chopped

3 garlic cloves - crushed

2 teaspoon Garam Masala

1 teaspoon ground Cardamom

1 teaspoon ground Coriander

1 teaspoon ground Ginger

1 teaspoon ground Tumeric

1 teaspoon ground Cumin

1 teaspoon Parika (I used hot)

1 teaspoon Cayenne Pepper (I used extra hot)

1 teaspoon Salt

1 teaspoon Cinnamon

1 Tablespoon brown sugar

4 Tablespoon Tomato Paste

1 jar (700g) Tomato Passata

1 tin (400ml) Coconut Cream
Instructions
Heat oil and butter until melted (either in large fry pan or slow cooker on stove top if able)

Add onion and garlic and cook gently until onions are soft.

Add chicken and seal.

Stir in combined spices. Cook for 1-2 minutes.

Add tomato paste. Stir to combine then cook for 1 minute.

Add Passata. Stir to combine thoroughly.

Cook in slow cooker on High 4 hours.

Stir occasionally.

Stir in coconut cream in the last hour.
Notes
I served with seasoned rice and Naan bread.

I combined all spices in a small bowl prior to adding.

I like a little heat so used "hot" versions of paprika and cayenne. Adjust to own taste.

I used Breville BSC560 which is 6L with searing bowl. Adjust cooking time to your cooker.