Submitted by kylie-louise arnold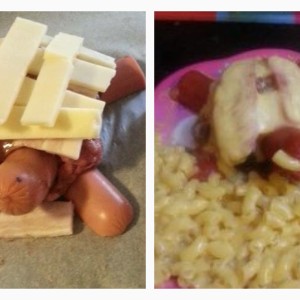 Slow Cooked Turtle
Ingredients
500g mince

1/4 cup of honey

2tsp garlic powder

1 egg

8 skinless franks

cheese

bacon

bbq sauce
Instructions
Mix the mince, honey, garlic powder, some bbq sauce and egg together. Roll some of the mince into a oval shape with a slice of cheese in the middle.

Cover the top with some bbq sauce bacon strips and cheese.

Take franks and cut them up into 3's using the ends for heads make a slight cut to make the mouth so it will open while cooking. With the rest cut into half to make legs and tails.

Line the slow cooker with baking paper.

Cook on high for 1.5 hrs with tea towel under the lid.

You can also add more cheese once finished and put into oven for 15min to brown up.