Submitted by Lynda Bradley (PREFER YOSHI)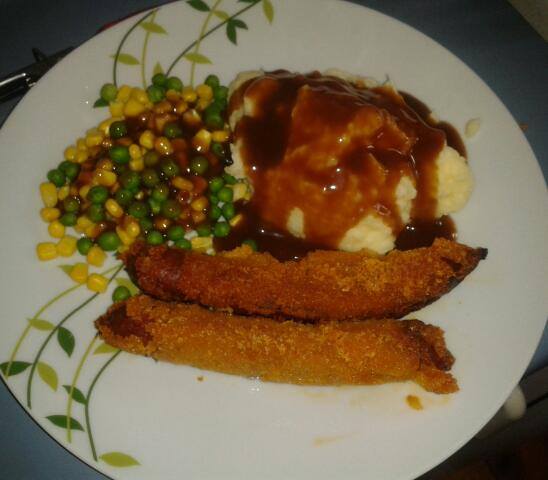 Slow Cooked Crumbed Sausages.
Ingredients
6 sausages

1 Tbs butter

Gravy to serve

Others are only if crumbing yourself.

1 cup bread crumbs

egg x 2

dash of milk

1/2 cup Flour
Instructions
Crumb preparation.

Place flour in a bowl, do the same with your bread crumbs in a separate bowl. Then crack your eggs into a 3rd bowl add milk and mix till combined.

Crumbing method.

Peel sausages, then roll in Flour, After that place them in the egg wash mix, Then roll the sausages in bread crumbs, making sure to cover all over.

I like to dip in the egg wash once again and then the crumbs, to ensure a better coating and more chance of crumbs staying on.

Pre-heat SC on high, place butter in there. Melt. Add sausages, place a tea towel under the lid and close.

Cook on high for 1 1/2 hours and then turn to low for a further 1 1/2.

serve with a side of mash, peas and corn ? then Enjoy your yummy meal ?