Submitted by Christy Roth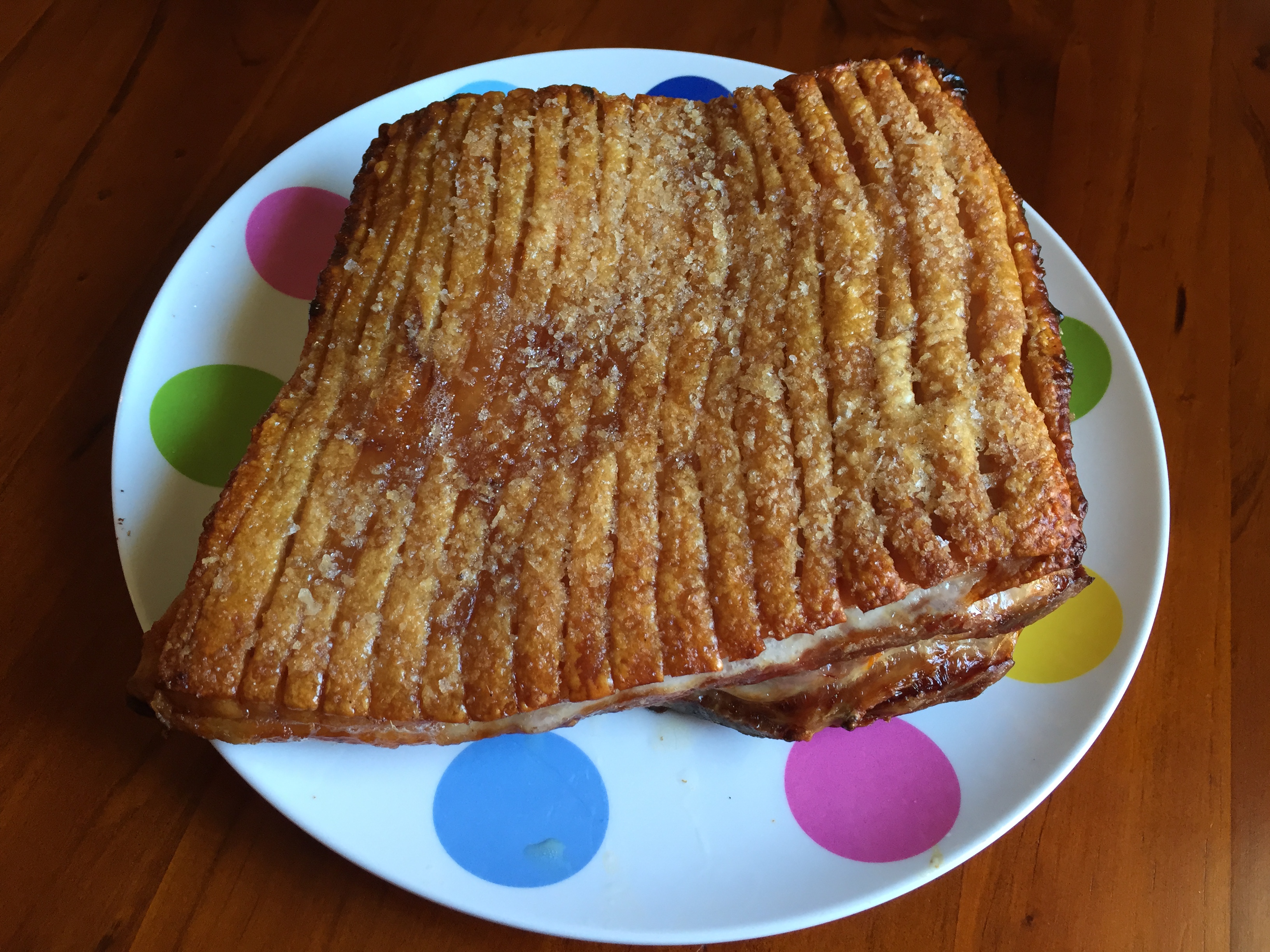 Slow cooked crispy skinned pork belly
Ingredients
1.5kg piece of pork belly (n.b. ask for a piece with no bones. If they don't have a piece with no bones, ask the butcher to remove them for you and they will do this without a problem)

5 large carrots, cut into quarters

Salt
Instructions
Make sure the pork is really dry. This can be achieved by leaving in the fridge uncovered for 1-2 days.

Remove the pork from the fridge and score the rind at 1cm intervals, ensuring it is well scored down to the flesh. This makes for easy carving and also allows for the salt to penetrate.

Salt the pork liberally and rub in. Repeat. Salt a final time without rubbing the salt in.

Line base of slow cooker with quartered carrots and sit the pork on top (fat side up) of the bed of carrots.

Cook for 3.5 hours on low.

At the 3 hour mark, turn the oven on to the highest mark to preheat it.

After the full 3.5 hours, remove pork from the slow cooker, salt a final time (without rubbing it in) and place atop a cake rack on a tray. Put carrots to the side and cover with foil to keep warm. Put pork into preheated oven until desired crackling has been achieved. My oven max is 260 and it took around 25 minutes.

Slice pork belly along the pre-cut lines and serve with gravy, apple sauce and vegetables of choice.