Submitted by Jessica Trew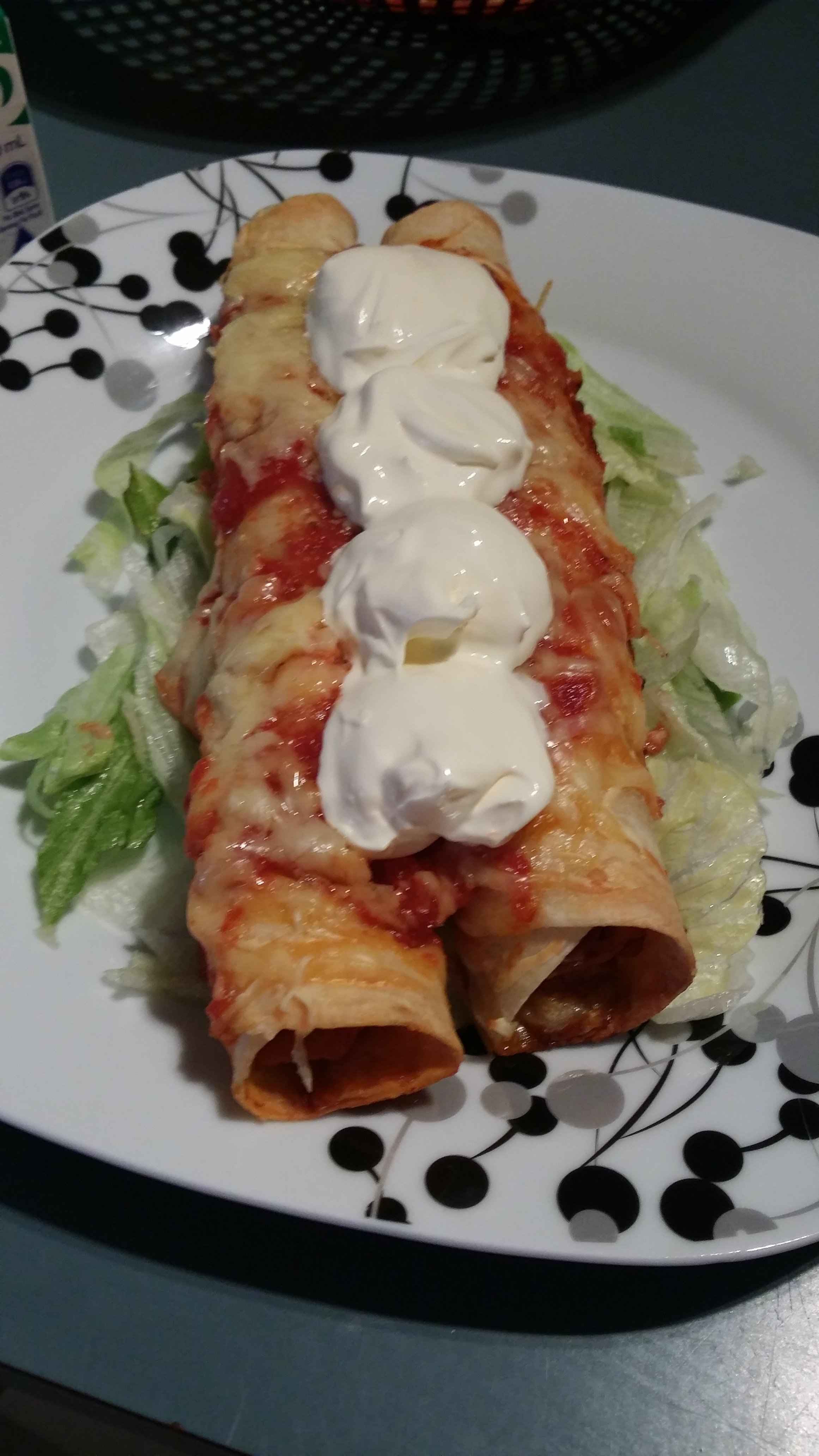 Shredded Chicken Enchiladas
Ingredients
6 chicken thighs

1pkt taco seasoning

2 cans diced tomatoes

1 tblsp tomato paste

2 cloves garlic

Some oregano

Mixed herbs

Pack of tortilla wraps (mine made 12)

Cheese

Lettuce & sourcream for serving.

You can add more spices for your tasting, this one isnt very spicey.
Instructions
Place chicken in the slowcooker, sprinkle taco seasoning all over the chicken.

Pour 1 can diced tomatoes on top of the chicken.

Add in the tomato paste, garlic & oregano on top & leave for 2 hours on high.

Mix everything around and leave for another 2 hours on high.

After that mine was a bit runny so i put a tea towel under the lid for about an hour and it was done.

Put the chicken in the tortilla wraps and roll up putting them in a baking tray. Mix together the other can of diced tomatoes and the mixed herbs, pour over the top of the wraps. Grate cheese and put it on top then in the oven on 180 degrees for about half an hour.

Serve on a bed of lettuce & sourcream on top!

Enjoy!!