Submitted by Jessie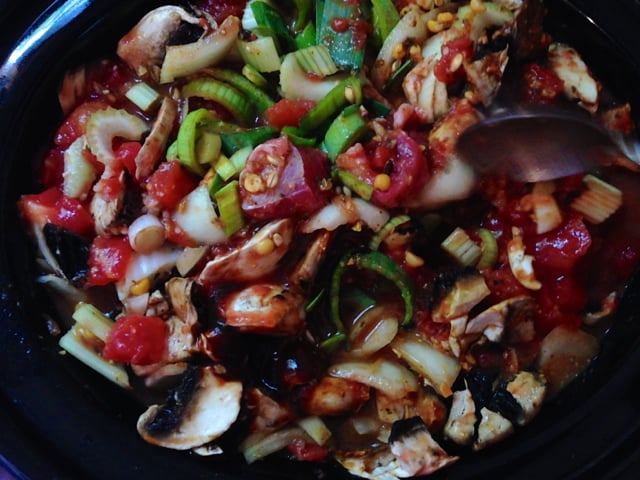 Semi SalsaBeef Slow Cook
Ingredients
1 Leek

1/2 Bunch of celery

4 Shallots

1 Large Onion

6 Mushrooms

3 Cloves of Garlic

600g Beef

1 tsp Oregano

1 tsp Basil

2 tsp Minced garlic

1 tsp chilli powder

Hoisin sauce to taste

1 pkt French onion soup

1 pkt Tomato and grilled pepper cup of soup

100g Soup mix

2 tins Crushed tomatos
Instructions
Step 1: Finely slice leek, celery, shallots and garlic. Roughly chop mushrooms, onion and beef.

Step 2: Combine fresh produce in the slow cooker

Step 3: Add Soup mix, oregano, basil, cup of soup, chilli powder, french onion soup, tomatoes and hoisin to slow cooker.

Step 4: Mix all of the ingredients

Step 5: Add water to cover and the put lid on and cook for 4 hours on high or 6 on low

Step 6: Serve with mash or boiled rice

Enjoy!