Submitted by Sjanette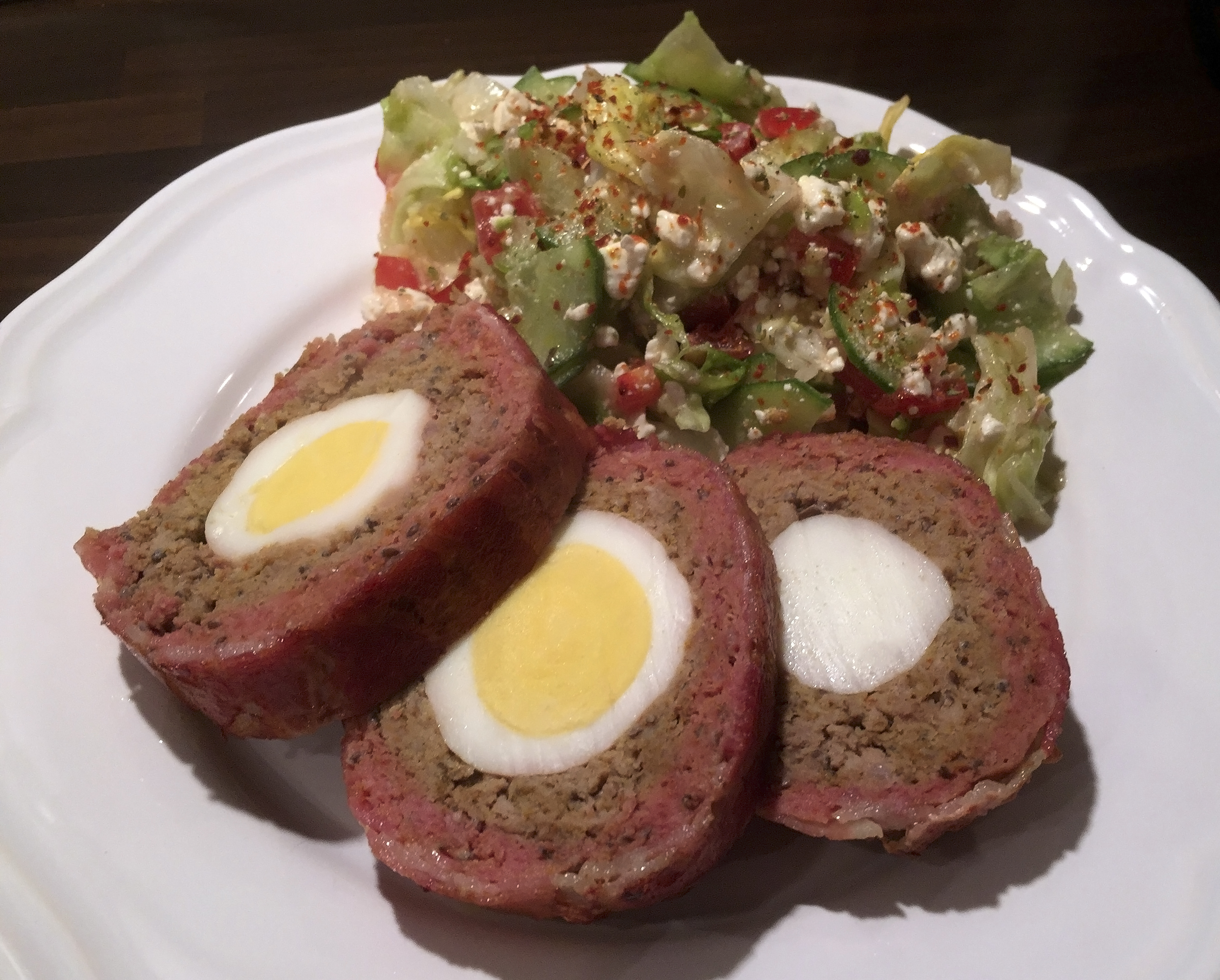 Scottish Egg Meatloaf wrapped in Bacon - LCHF
Ingredients
3 large eggs medium cooked and peeled.

Chia Egg: 10-15 minutes before, soak 1 tbsp Chia seeds with 3 Tbsp boiling water and let them soak and it will become gell. You'll need the chia egg or 1 normal raw egg in the meatmixture to bind
Meat mixture
1 Chai egg (see above) or 1 egg

500 grams of ground meat (I used ½ pork, ½ beef)

Grated red onion. (I used a little cause of the carbs, but you can use a ½ onion)

Garlic powder or 1 garlic glove

1 tbsp Curry powder

1 tsp Cumin powder

1 tsp Paprika powder

Salt and Pepper to taste
Instructions
Mix the ingredients of the meat mixture with your hands really well.

Put some plastic foil on a sushi mat, layer some bacon and the meatmixture on it.

Just like this video https://www.facebook.com/video.php?v=911282355570342

Put the cooked eggs in a line 5cm from the beginning of the sushi mat on the meatmixture. Make a roll, wrap it in tinfoil, leave it in the fridge for a couple of hours or overnight to firm . When its time put the roll in the sc on tinfoil balls or mini pastry tins. 3,5 hours on high, unwrap the roll, put it back in sc for hour.

Crisp up in a dry frying pan on the stove.