Submitted by Tanya Halse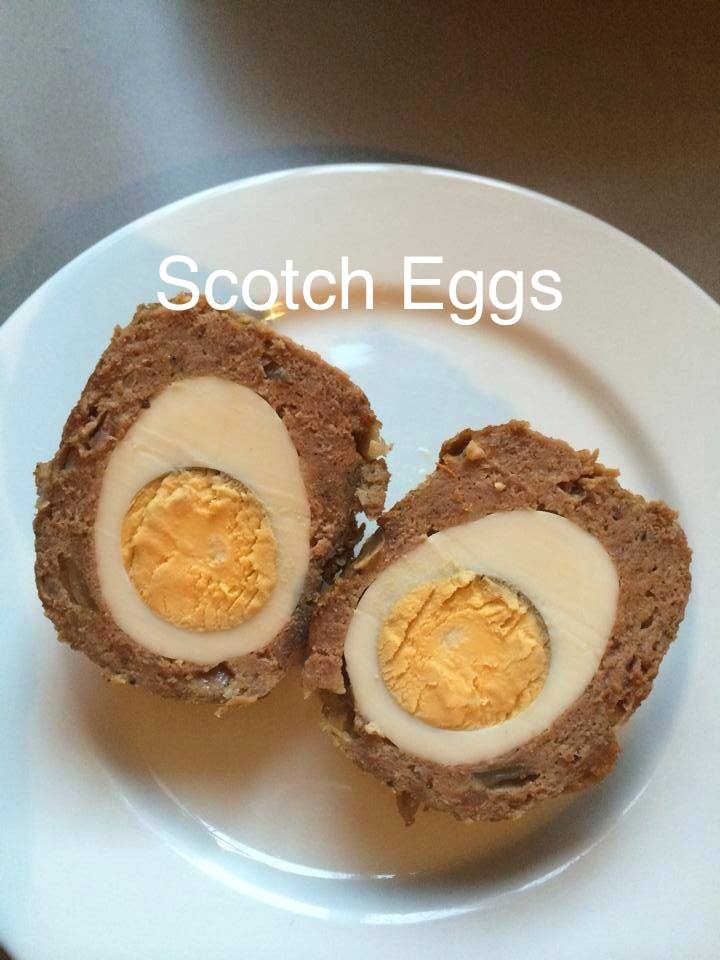 Scotch Eggs
Ingredients
For the mince mixture:

250g sausage mince

250g beef mince

1 chopped onion

1 tbsp tomato sauce

1 tsp garlic seasoning

1/2 cup parmesan cheese

1 cup bread crumbs

1 egg

1 tsp mixed herbs

6-8 hard boiled eggs

extra breadcrumbs for coating
Instructions
In a bowl mix together all the ingredients for the mince mixture.

Form a ball and roll the ball of meat around a hard boiled egg and then roll in breadcrumbs.

Cook on low for 4 hours with a bit of water in the bottom of the slow cooker, and turn during cooking to ensure they are evenly cooked.

A tea towel should be used under the lid to stop condensation of moisture.