Submitted by Mrs C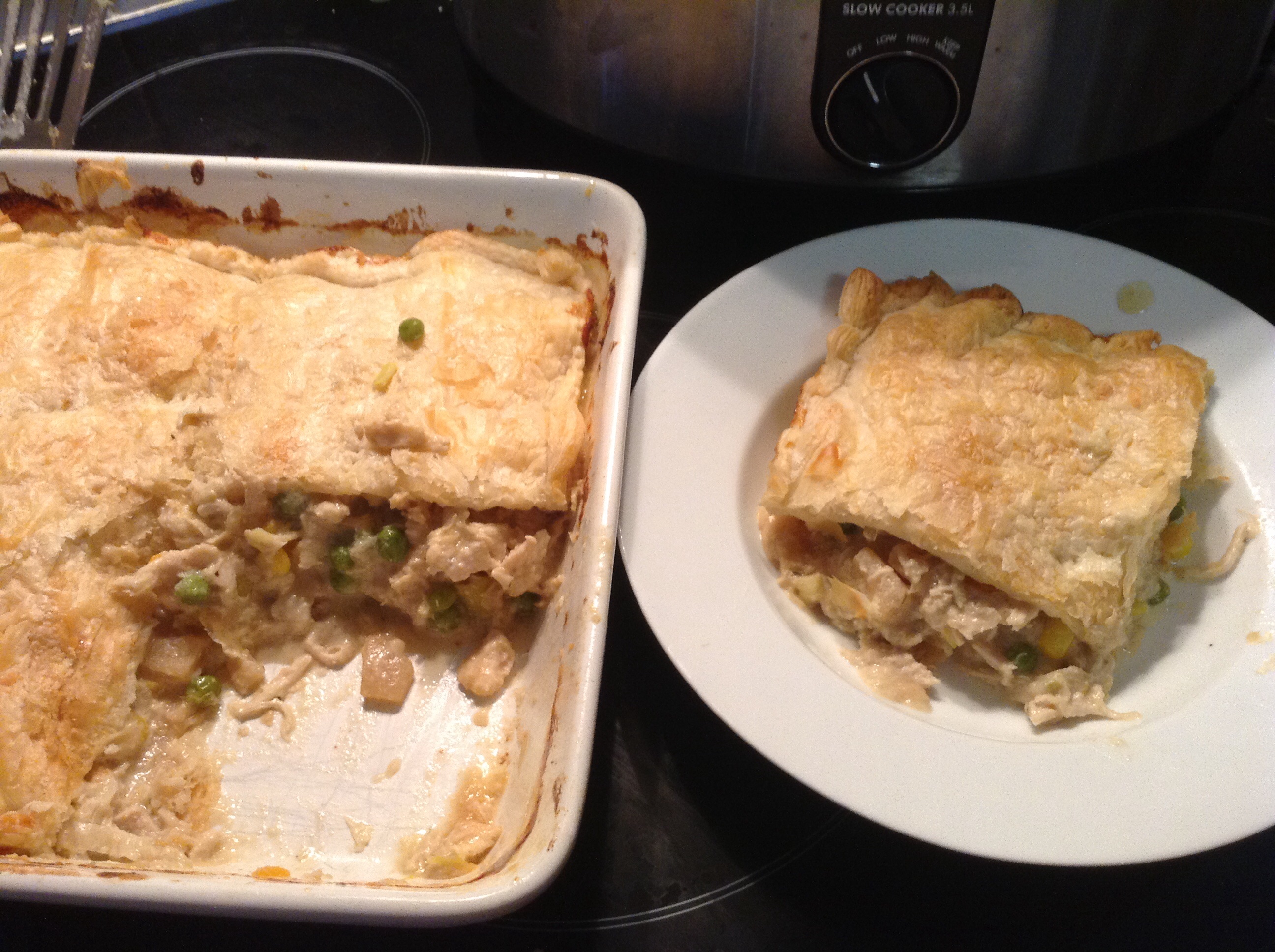 SC Chicken & Leek Pie
Ingredients
2 Chicken breasts

1 tin potato & leek soup

1 leek diced

1 clove garlic crushed

1/2 tsp Worcestershire sauce

1/2 tsp French mustard ( any will do )

Sprinkle dried Thyme

Sprinkle Cayenne Pepper or chilli flakes ( optional )

1/2 tub thickened cream ( about 150ml )

1/2-1 Cup frozen peas carrots and corn

2 sheets puff pastry

Spray canola oil
Instructions
1. Place chicken, tin soup, leek, Worcestershire sauce, mustard, thyme & cayenne in slow cooker. Cook on low for 2-3hrs till chick is cooked.

2. Remove chicken and shred using a knife and fork. Put back in SC. Add frozen peas corn carrot mix, along with garlic and cream. Cook on low for a further 30mins or until veg is cooked.

3. In the meantime, preheat oven to 200' deg C. Defrost pastry. Spray square baking dish with canola oil. Place 1 sheet puff pastry in dish and bake till golden ( 10-15mins ). Turn and cook other side till puffed and golden.

4. Spoon pie filling into dish on top of pastry. Place 2nd sheet of pastry on top and press edges with a fork. Spray with canola spray or brush with butter or egg white. Bake in oven till pastry is puffed and golden. Sever with side salad and enjoy!

*Vegetables and spices are optional and interchangeable depending on taste preferences.