Submitted by Donna Monk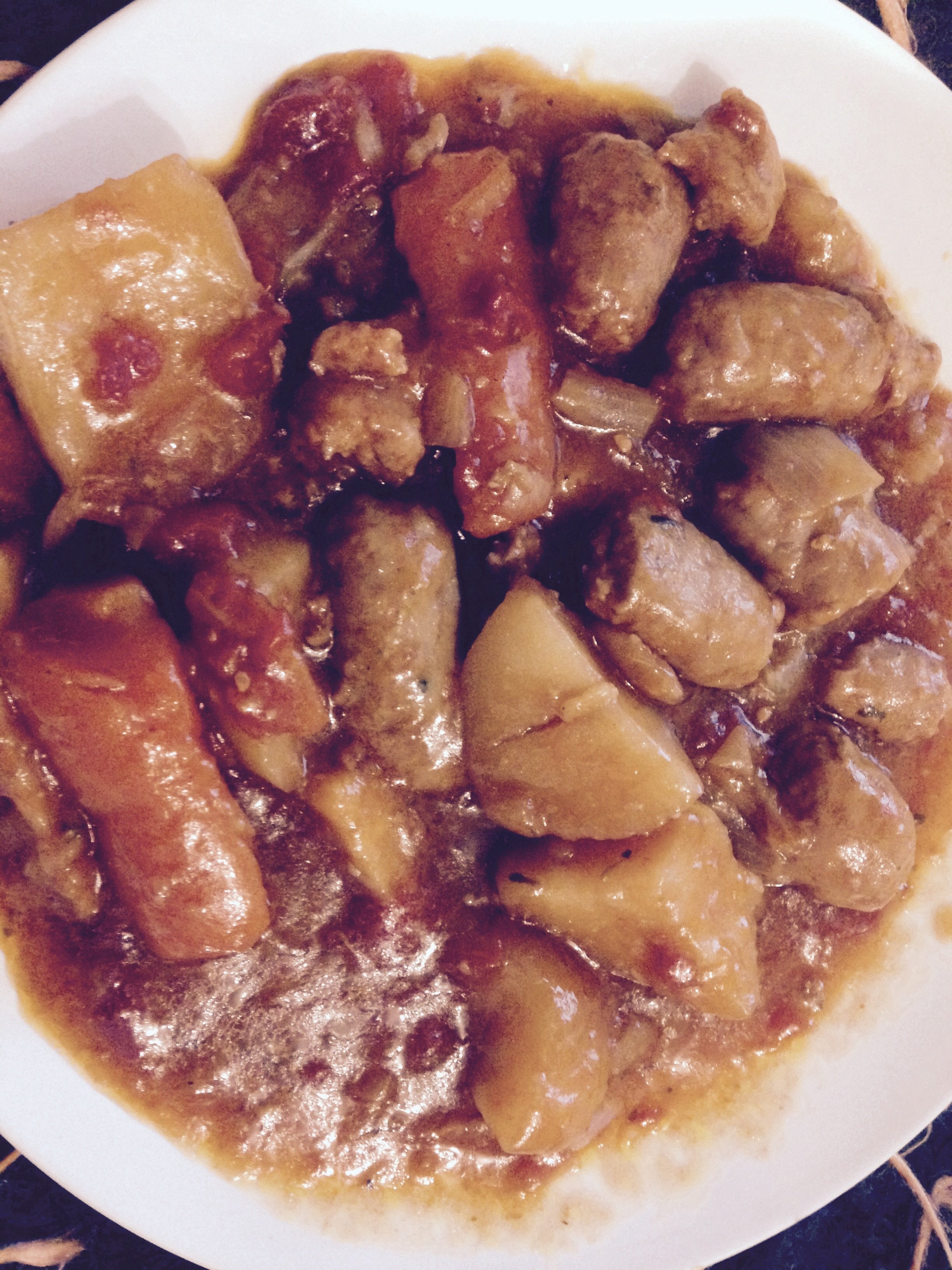 Sausage Supreme
Ingredients
1 pack plain beef sausages - 9 links

1 pack beef sausages with cracked black pepper - 9 links

1 small chopped onion

A mix of carrots, swede, potato, onion (I used supermarket prepared, cut into chunks)

1 tin of peeled tomatoes

1tbs sugar

1 tsp Mixed herbs

Salt

Pepper (don't overdo)

2 beef stock cubes dissolved in boiling water

1 Bouquet Garni

2 level tbsp cornflour
Instructions
In a 6.5L pot lightly brown the chopped onion and, after cutting the sausages into three, sear along with the onion.

Add to all other ingredients, except the cornflour.

Cook for 6.5-7 hours on low

One hour before cooked, mix the cornflour with roughly a half pint of the stock taken from pot and add to the ingredients. Stir well and leave for a further 45-60 minutes.