Submitted by Cate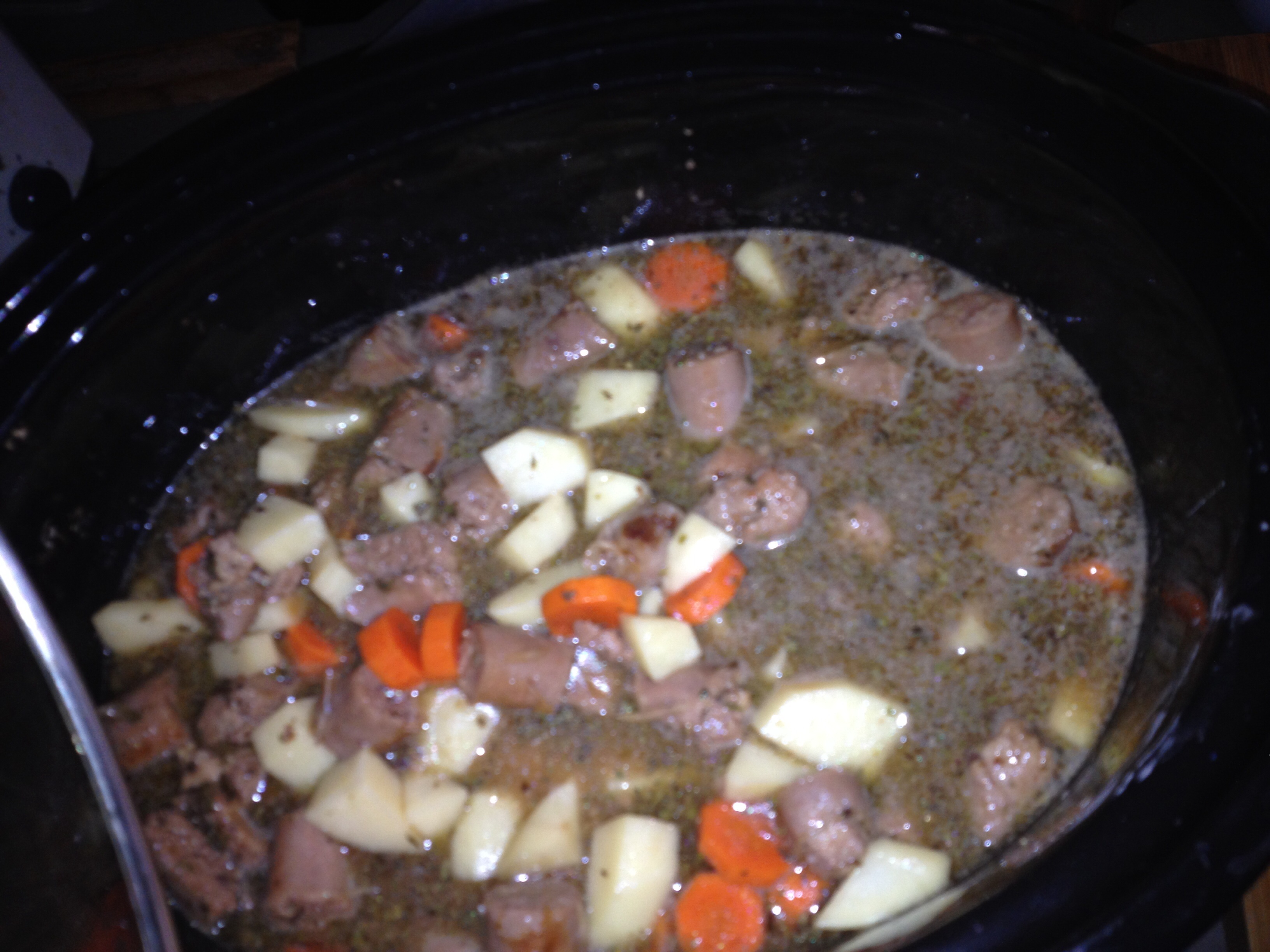 Sausage Caserole
Ingredients
Sausages (browned in a pan - doesn't matter if they're still pink on inside)

1 onion (I use brown but any onion type will do)

6-10 potatoes

3 medium carrots

Garlic (fresh or granulated)

Mixed herbs

Vegetable stock in powder form (vegeta or similar)

2 hearty beef soups (I used 2 cup of soup hearty beef soup mixes)

2 tbsps gravy mix (gravox or similar)

Enough water to cover (the soup and gravy mix will thicken liquid)

*you can also put cabbage, swedes, pumpkin, celery, mixed frozen veges, tins of tomato or fresh tomato, curry powder (if you want curried stew - really anything you like.
Instructions
Put sausages in a pan and brown them.

At the same time peel you veges, cut them into 2cm cubes or thereabouts.

Put you veges in and turn your cooker on HIGH.

Put your browned sausages on top.

Cover with garlic, herbs, soup powder and vege stock.

Pour in water to cover.

In this case I used about 1100 mls

* the picture shown is about 3 hours into cooking. Potatoes are softening.