Submitted by Donna Bordner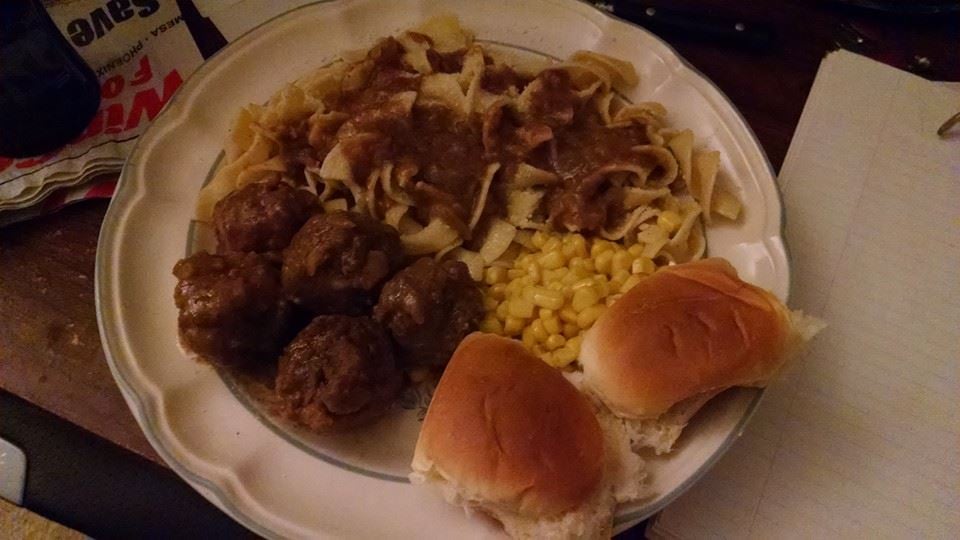 Salisbury Meatballs
Ingredients
1.5 lbs ground beef

2 pks Lipton onion soup mix

1 egg

1/2 cup breadcrumbs (Italian Style)

salt

pepper

garlic

4 T flour

1 cup water
Instructions
Place ground beef in bowl.

Add 1 pkg soup mix, egg, breadcrumbs, salt, pepper and garlic to your taste. Mix well and form into meatballs (about 20-25)

Place meatballs in your slow cooker single layer if possible. A few on top is fine

Add 4 T flour and pkg of soup mix to 1 cup water. Stir til most lumps are gone.

Pour mixture over the meatballs.

Place lid on slow cooker and cook on HIGH for 2 hours

Reduce to WARM for another 2 hours or until you are ready to serve. This will give the gravy a chance to thicken on its own.

Serve wtih buttered garlic wide egg noodles.

Sprinkle with Parmesan cheese (optional), vegetable and hot rolls.