In case you missed it … we have a HUGE Facebook Group that runs in partnership with this website … Slow Cooker Recipes 4 Families
As members access the group from all sorts of devices it's sometimes hard for them to find the pinned post which has all the guidelines for making the most of our group.
So we thought it best to make an easy to read post here that we can share readily also 🙂
As I'm sure you can imagine we could not possibly run a group with 650,000 members without a few simple rules and guidelines.  Thank you in advance for ensuring you follow them.
As well as our 2 core group rules we have further notes below on some user guidelines/considerations/explanations/tips following them which are very helpful for group members to read and to review if they ever have a post removed and aren't sure why 🙂
Apologies in advance for the length of this document but we want to cover everything.
If nothing else note the two core rules and then if in ANY doubt for anything else just inbox a member of admin for further explanation if you can't find it in the more detailed notes below first.  We are here to help 🙂
Let's get started …..
It is vital that you read our GROUP RULES.
Failure to comply with them will result in your removal from the group without further notice.
Not reading them is NOT an excuse for breaking them.
There are only TWO main rules after all that underpin all we do here! 🙂
Our two rules are (expanded in more detail below):
1.  NO ADVERTISING/SPAM/JOKES/FUNDRAISING/PROMOTING/SPECIALS

2 . Be courteous and respectful!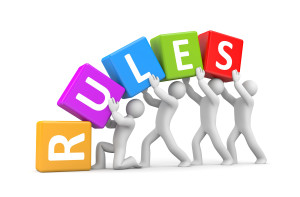 #1 NO ADVERTISING/SPAM/JOKES/FUNDRAISING!
No posts selling/advertising/promoting
This includes but isn't limited to selling spices, candles, Tupperware and all such selling companies.
—–
No jokes/memes … even if they are slow cooking (YES THAT INCLUDES THE SLOW COOKING TURTLE lol – we've seen that at least 1, 246, 794 times!)  Yes we have a sense of humour and like a laugh too but we are not a joke page so save them for your timeline so we've got more room for your great recipes instead! lol  And if you like slow cooking related jokes we have them all gathered together for you already here >> Slow Cooker Jokes & Memes (feel free to inbox us yours to add).  While joke posts are removed from our group wall members posting them are not (unless it becomes a pattern).  Rumours that members are banned for posting jokes unknowingly are not true! Rumours huh? haha
We have almost 650,000 members from all ages, all cultures and all lifestyles and what you find funny may offend others so after many all out wars over jokes we have to insist on a blanket rule for no jokes at all as I'm sure you can understand 🙂
—–
No posts asking us to vote for your photo, donate to your fund or champion some other worthy cause.
We do have a heart and yes we'd like to support various causes and shine light on various tragedies that occur in the world but this is not the place to do so.  If we did that our content would soon be lost amongst all the non slow cooking related posts 🙁
So before you accuse us of being heartless just stop, understand that there is a place for that sort of post and that place is on your timeline.  NOT on an international cooking group.
—–
No posts advertising/promoting or originating from other FB groups of any sort or from any Slow Cooking Specific Websites.
This includes advertising your own blog, or other social media location eg Pinterest, Instagram account etc
It is extremely rude to come to our group only to poach members for you own or your friends etc group/page/website.
We've seen all manner of sneaky and blatant ways to do this and you WILL be removed from the group and banned permanently for doing so.
—–
No posts advertising supermarket specials or product recalls etc.
While we appreciate your honest intention is to share this with others we are a global group and only a small portion will find relevance in your post.  So let's save them for your timeline so we've got more room on our group for your great recipes instead 🙂
—–
If you are in any doubt as to what you can and cannot share … inbox an admin FIRST and please be patient.  We will get back to every message.  Starting your post with 'admin please delete if not allowed' is not an exclusion from the above rules.
#2 Be courteous and respectful!
No fighting, name calling or making anyone feel bullied or criticised in this group.
This includes unnecessary negative comments on how someone cooks, what they cook/eat or choose to feed others.
If you don't like a recipe or a picture and you have nothing nice to say about it then scroll on by.
If you disagree in a debate going on in a post then share your opinion (politely – because after all that's all it is – an opinion!) then leave it at that and agree to disagree.
If you are causing/starting drama in the group or upsetting or abusing people you will be removed from the group and banned permanently for doing so. No exceptions!
That's it.
Just two rules. 🙂
Please also review additional guidelines below for other user issues that could result in your post or you being removed from our group ….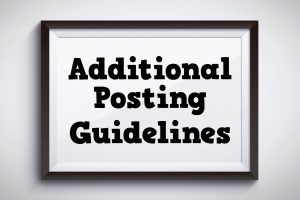 PLEASE NOTE:
If a post is removed it is for a reason.
Please do not start up repeated posts complaining about the removal of the first one as that not only increases work for admin and bothers other members with drama on the wall but it will only result in your removal from the group.
Admin have a more complete picture of events that you may not be privy to and if we remove a post it's for a reason … if you are unsure …. inbox us.  If it's your post we'll help you to understand why. It's that simple 🙂
Reminder: Admin reserves the right to remove any posts &/or comments that are inflammatory or which break our rules.
Admin reserves the right to remove people from our group for breach of rules without further warning or explanation. This is your warning 🙂
**WHAT RECIPES CAN BE SHARED HERE**
It MUST be a slow cooker recipe.  While we get lots of questions about various topics if it is not slow cooking then it doesn't belong on our page.
If it's a non slow cooker recipe then by all means convert it to slow cooking THEN share it 🙂
We do not share links to other slow cooker Facebook pages and we do not share links to other slow cooker specific websites.
(Our groups own website is www.slowcookercentral.com)
Sharing a slow cooker recipes link from a general cooking/recipe page is ok 🙂
If you have a particular slow cooker recipe from a food/cooking website then by all means share the recipe and your photo when you cook it and please give full credit to its source in the comments.
If you want opinions on rice cookers, airfryers, microwaves, ovens, or stovetops etc please ask the relevant group that focuses on them 🙂
If you are looking for advice/recipes for other appliances or cooking methods please seek relevant groups elsewhere.  Or … we have our own sister group that is not limited to slow cooking, you can ask there – Cooking Questions & Cooking Tips
Multi-cookers are welcome in our slow cooking group still if the focus is on the slow cooker function only 🙂
POSTING VIDEOS AND LIVE VIDEOS
We do not allow "live" video posts to be posted to our group wall by members – admin will remove these if they appear. Repeated doing so will result in members removal. Save those for your personal timelines 🙂
We do welcome videos of your slow cooking pot etc but PLEASE remember to still include the recipe or recipe link when you post your video just as all other group posts require.
Admin reserve the right to remove the viral food videos that go around and around on Facebook and can sometimes saturate our wall. Again save those for your own timeline 🙂
ALWAYS INCLUDE THE RECIPE OR RECIPE LINK OR YOUR POST WILL BE REMOVED
PLEASE share your recipe at the time of sharing your photo or post about it.
Don't wait for people to ask for it. We always want it. Even if it's a work in progress – let us know what you have included to start cooking then update us at the end how it went.
Refusal to share the recipe will result in the post being deleted until you are ready to share it 🙂
The place that you can write above your photo is the place you can include your recipe at the same time you post your photo.  This is by far the BEST place for it as everyone can find it.
Having it ready to add to the first comment is ok too but if your post gets very busy some may not scroll up to find it, that's why in the main post above the picture is best 🙂
**PHOTO'S OF CHILDREN**
PLEASE PLEASE consider the risks carefully when choosing to share photos of your children on our group. We are a massive world wide group and sad as it is the risks are out there 🙁
You do not know who is looking at the pictures of your children.  Let alone those who name or tag their children in the pictures!
If you must share child's photos on our page please do NOT include their faces or their names or your photo will be removed by admin for their safety.
While some like to 'count likes' for their children's photo that is not the purpose of our page.  If the picture is not posted along with the recipe it is about, the picture will be removed.
We are doing our best to protect your children – please help us.
We are a SLOW COOKING group.
Please ensure your post is slow cooking related or it will be removed.
No exceptions!
If you have a more general, non slow cooking question, go here to our sister page Cooking Questions & Kitchen Tips

When we have an influx of the same type of posts eg videos (especially those not slow cooking to begin with and sometimes even those that are) or a particular article on slow cooking that can get shared by dozens of members a day over and over again, or one that may not be accurate etc …. admin do reserve the right to remove them and will do so without further notice. We like to save our valuable wall space for our members posts and recipes etc 🙂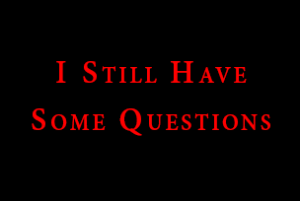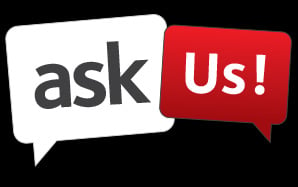 Still not sure about what you can post or why a post may have been removed or closed??
PLEASE DIRECT ALL COMPLAINTS OR QUESTIONS REGARDING ADMIN DECISIONS TO A MEMBER OF THE ADMIN TEAM AS LISTED BELOW VIA INBOX.
ALL SUCH MATTERS ARE TO BE CONDUCTED VIA PRIVATE MESSAGE ONLY.
ANY SUCH COMPLAINTS POSTED TO WALL WILL BE DELETED. REPEATED POSTING OF THIS NATURE TO THE GROUP WALL WILL RESULT IN YOUR IMMEDIATE REMOVAL FROM THE GROUP.
We are a friendly, chatty group focused on slow cooking and slow cooking recipes. Drama is not welcome 🙂
Sometimes your message will be referred by the other admin to myself. If that is the case please be patient. I check all my mail folders every day and I will get back to you. I reply to every member message I receive.  But like you I can be busy with life/work/parenting/family.  Nothing on our group is so pressing it cannot wait a few minutes or even hours for me to respond.  Please be patient 🙂
If you have a concern with anything you see on the page please click on the arrow beside the post and 'report' post to bring it to admin attention.
That's it. Then wait or scroll on by. Do not make a new post about the other post.
If you do not see the option to 'report' a post … it means it's already been removed.  You just have to refresh your page and you'll see it's gone.
Alternatively you can message admin:
Paulene Mason Christie – page owner/creator
Simon Christie
Felicity Barnett
Nikki Willis
Victoria Duncan
Please note blocking admin can be easily detected by us (yes we still see you lol) and will result in your removal from our group without further warning – thanks 🙂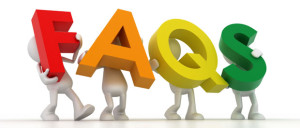 How do I find the RECIPES
If you are looking for great Slow Cooker recipes to try simply visit our group's website www.slowcookercentral.com
So easy to search for anything you want on our groups website.
3000+ slow cooker recipes!!
All of our recipes are sorted into groups eg chicken recipes, dessert recipes, side dishes etc. This is handy if you have a certain type of meat etc to use or a meal in mind and are trying to decide what to cook for it.
Just choose a category from the drop down menu or enter your keyword/ingredient/recipe into the search box on the recipe page here>>  http://www.slowcookercentral.com/recipes/

Or scroll or search the main FB group page for inspiration.
All 30000+ new recipes are on our website though …. we recommend you start there.
If you have limited data for websites you may wish to consider our mobile phone app for our website.  It has the option of accessing recipes without internet data.  More info here MOBILE PHONE APP
WHAT DOES F MEAN ON A COMMENT?
So often members ask why people write F in comments?
The short answer is so they can 'follow' the post.
Meaning after commenting the F, if any further comments are made to the post they get a notification that has occurred.
This can prompt them to come back to it.
This can be because they are waiting for more info/recipe/end result to be added.
This could be so they have a record of commenting on the post in their personal Activity Log (you all have one on your timeline) so they can find the post again later.  Clicking the drop down arrow to 'get notifications' for a post doesn't do this.
People follow for all reasons and that's totally ok 🙂
There are lots of ways to follow …
– any comment will do the same. Even a full stop or any word or letter it doesn't matter.
Such a shame the most common used marker is F which some think is a negative comment, just our luck lol
I can assure you if you are seeing lots of F they don't mean fail 😉
– you can also delete your comment after making it and for most devices you will still be following even if your comment no longer remains
– for SOME users/devices you can instead click on the little arrow to the upper right of a post (see image below) and the drop down menu gives you the option to 'turn on notifications for this post' or 'follow post' without needing to comment anything at all
You can later unfollow a post in the same way.
PLEASE NOTE: As per group rules, admin are aware that not everyone on every device or platform have this option so the use of F is totally ok. We appreciate that it frustrates some members but it also frustrates admin when members are berated for doing so. Please don't.
F is welcome here 🙂
Please follow how you wish to and respect others rights to do the same.
NO-ONE ANSWERS MY QUESTIONS
This group is massive … questions posted move VERY fast down the wall. Sometimes your post may get lost in the traffic. Sometimes people may just not have an answer for you.
If you cannot find a post you made type your name into the search box in the upper right corner of our page (magnifying glass)
It will then bring up all your posts or posts you have commented on.
If you use a FB app on your mobile you will see the 'search' option below our groups cover photo (or you can open FB in a browser like safari on your phone to use it there)
Then you can comment on your post to bump it back up and hopefully get an answer or at least see if someone else has in fact already answered it.
Or you could just repost it – nicely.
🙂
The group post don't show up on my main FB feed like it used to? – HELP??
**SEE MORE OF OUR POSTS**
Are you not seeing our groups post on your main Facebook feed?
Do you want to see more?
Here's how
-Check that you are actively "following" our group!
-On a mobile: Select where you see JOINED at the top of our group then select "follow"
-On a computer: Select to follow the same way but also check your notifications selections as per the second photo below 🙂
Then you'll be sure not to miss more great new recipes and tips 🙂
If you already follow but don't see us much you can change that by interacting with us more. The more of our posts you like or comment on, the more you will see 🙂
It's that easy xx
I SEE SOMETHING THAT OFFENDS ME – WHAT CAN I DO ABOUT THAT??
Firstly do not engage in debate about it on the post.
If it's a troll or spammer you are playing right into their hands by doing so.
Admin do NOT condone inappropriate content on our page so please stop with comments such as 'why do admin allow this!"
We do not.
But we are human.  We have lives, families and jobs outside this group.  We cannot monitor the page 24/7!
Please know that the minute we get here we removed the content.  Be patient.  Wait.
Just click on the little arrow to the right of the offending post and choose to 'report' post.  This alerts admin to the post when we log in next in a way we cannot miss!  That's all you need to do.  Then you can choose to hide the post or not see the post anymore.
NOTE:  If you cannot see the option to report it that means it's already been deleted.  Just refresh your page and you'll find it gone.
The rest is up to us.  Do not fight with the person making the post.  PLEASE do not make multiple other posts on the wall about the other post.  That is VERY frustrating and doubles our workload when we come to clean up the mess.
Just report it and scroll on.  Nothing more is needed.
Spam happens. We don't ask for it and we certainly don't support it. We will ALWAYS remove offensive material the minute we come online (the report alerts us to it very clearly)
And if you are concerned about what your child 'on your lap' may see as we are so often told please remember Facebook is not the place for children 🙂
Before we finish here we remind you: If you wish to discuss a matter with the groups admin THIS IS TO BE CONDUCTED VIA inbox.  NOT on the wall.
REMEMBER WE ARE HERE TO HELP … IF YOU HAVE READ ALL THESE NOTES AND STILL AREN'T SURE … PLEASE MESSAGE ADMIN OR EMAIL ME DIRECT AT [email protected] 
Privacy Policy: As a member of this group please be aware that at times admin may capture images of your posts/comments or deleted posts or comments and store them for admin actions records. These captured images or posts are not visible to anyone but current admin of this group. By remaining a member of our group you are aware that this is a possibility and agree to this is a condition of interacting in our group. These records will NEVER be published or shared with anyone else outside our current group admin.  We value and work hard to protect your privacy 🙂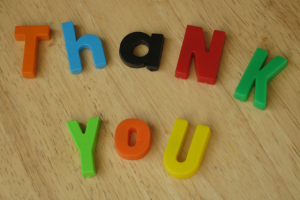 Thank you for taking the time to read our rules, guidelines & tips.
You made it to the end!! 🙂
As I'm sure you can appreciate they help everything run smoothly so we can all spend more time focusing on what's important ….
SLOW COOKING!!!!
Cheers
Paulene and the admin team x
Don't forget our quick reference guide to the use of our website, all the ways you can search recipes and blogs on it and how to make the most of all the features this website has for you – it's worth a read as you are bound to find a feature you didn't know you could use 🙂
https://www.slowcookercentral.com/slow-cooker-central-website-user-guide/