Submitted by Hine Marsh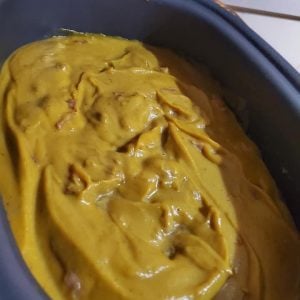 Roast Pumpkin Soup with Ham Hock
Ingredients
1x whole kent pumpkin

2x ham hock

1x large brown onion

1x garlic bulb

1 litre chicken stock

2x tsp curry powder

Splash of cream (to your taste)

Salt pepper to season

Sprinkle of chilli flakes (if desired)
Instructions
Place ham hocks in slow cooker add chicken stock, chop and add onion and the curry powder.

Cut pumpkin in half, remove seed and skin. Cut in smallish chunks and add to SC then cook on high 3hrs.

Now to prepare the other half of the pumpkin. Deseed, skin and cut it all up. Put on baking tray oil/salt/pepper/chilli flake them and add the whole garlic bulb to the tray. Cook until nicely roasted. Once cooked put them on a plate and put to the side until the end. (It doesn't matter if they get cold) I also squeeze the roast garlic out at this stage. i just put it on top of the pumpkin.)

Once the slow cooker time is finished I take out the pumpkin (put in a bowl) then I take the hocks out and skin and debone them (put meat in a separate bowl and shred it with 2 forks)

Now pour the liquid from the SC into large measuring jug and set to the side.

Put all the pumpkin back into the SC and add some of the reserved liquid back in. Blend with a stick mixer and keep adding the liquid in until u get your desired thickness. Once you're there add some cream if u like a creamy soup. Now add back in the shredded up meat and stir it through. ?

Its very delicious and u can taste the roast flavours along side the smokey ham bits ?? YUM!!

Serve with a crusty bread to dip.

You can also freeze the leftovers for a rainy day.