A simple yet delicious option for your slow cooked roast lamb
Submitted by Moreen Evans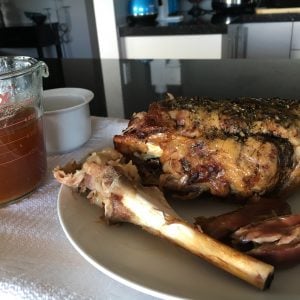 Roast Lamb
A simple yet delicious option for your slow cooked roast lamb
Ingredients
1 lamb roast

2 tablespoons mint sauce

2 tablespoons Tuscan seasoning

Carrots and onions (optional)
Instructions
(If using the optional carrots and onions chop the carrots and onions into large pieces and place on bottom of slow cooker first)

Place roast in slow cooker, drizzle over the mint sauce, and sprinkle the Tuscan seasoning, the mint sauce with it will run down the roast spreading the seasoning.

Place lid on slow cooker and cook on low for 7 hours.

If you want a crispy skin, place in a very hot oven 250'C for 10 minutes after slow cooking is complete.