Submitted by Felicity Barnett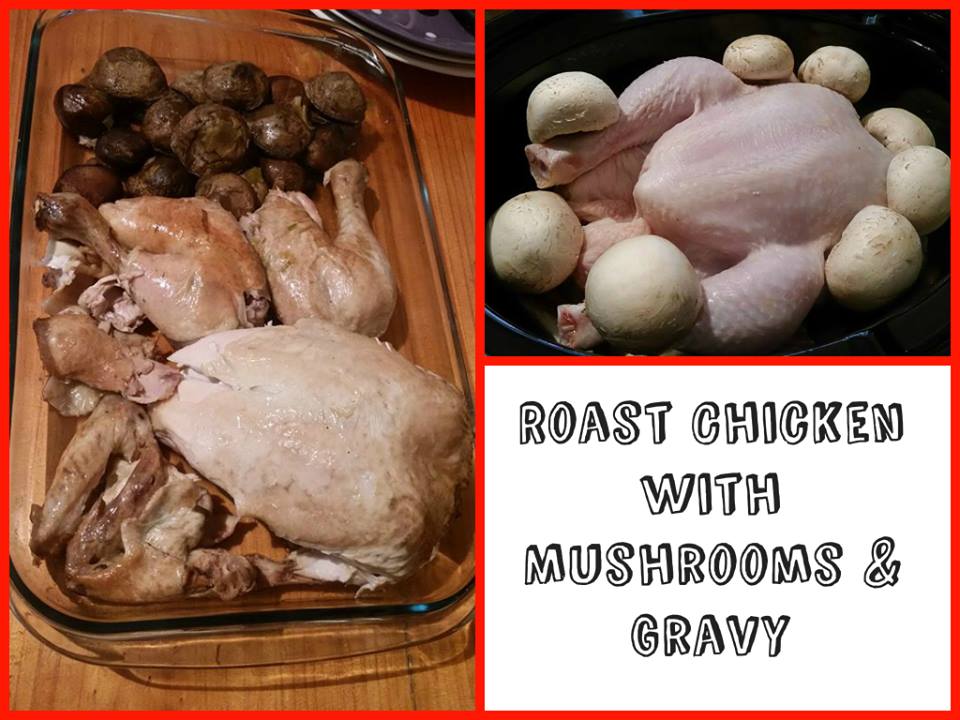 Roast chicken with mushrooms and gravy
Ingredients
1 whole chicken

approx 350g button mushrooms

1 leek, chopped

2 eschallots, chopped

2 spring onions/scallions, chopped

2-3 green garlic or 2-3 cloves garlic, chopped

few leaves of basil, thyme and oregano

1 red onion, cut into wedges (eighths)

1-2 tblspns cornflour
Instructions
Place whole mushrooms (about 12-15) on bottom of bowl.

Sprinkle chopped leek, shallots, spring onions, finely chopped green garlic, few leaves of basil, thyme and oregano over mushrooms.

Sit chicken on top with wedges of red onion around the side of chicken, left over mushrooms on top.

Cook for 6-7hrs on low or 4.5-5.5 hrs on high (5.5L Sunbeam slow cooker)

Gravy made from the juices after removing the chicken and mushrooms

When chicken is cooked remove the chicken and mushrooms from bowl, cover.

Mix some of the juices with the cornflour then stir through what remains in slow cooker bowl, leave thicken while you serve chicken and any accompaniments.