Submitted by Sam Steele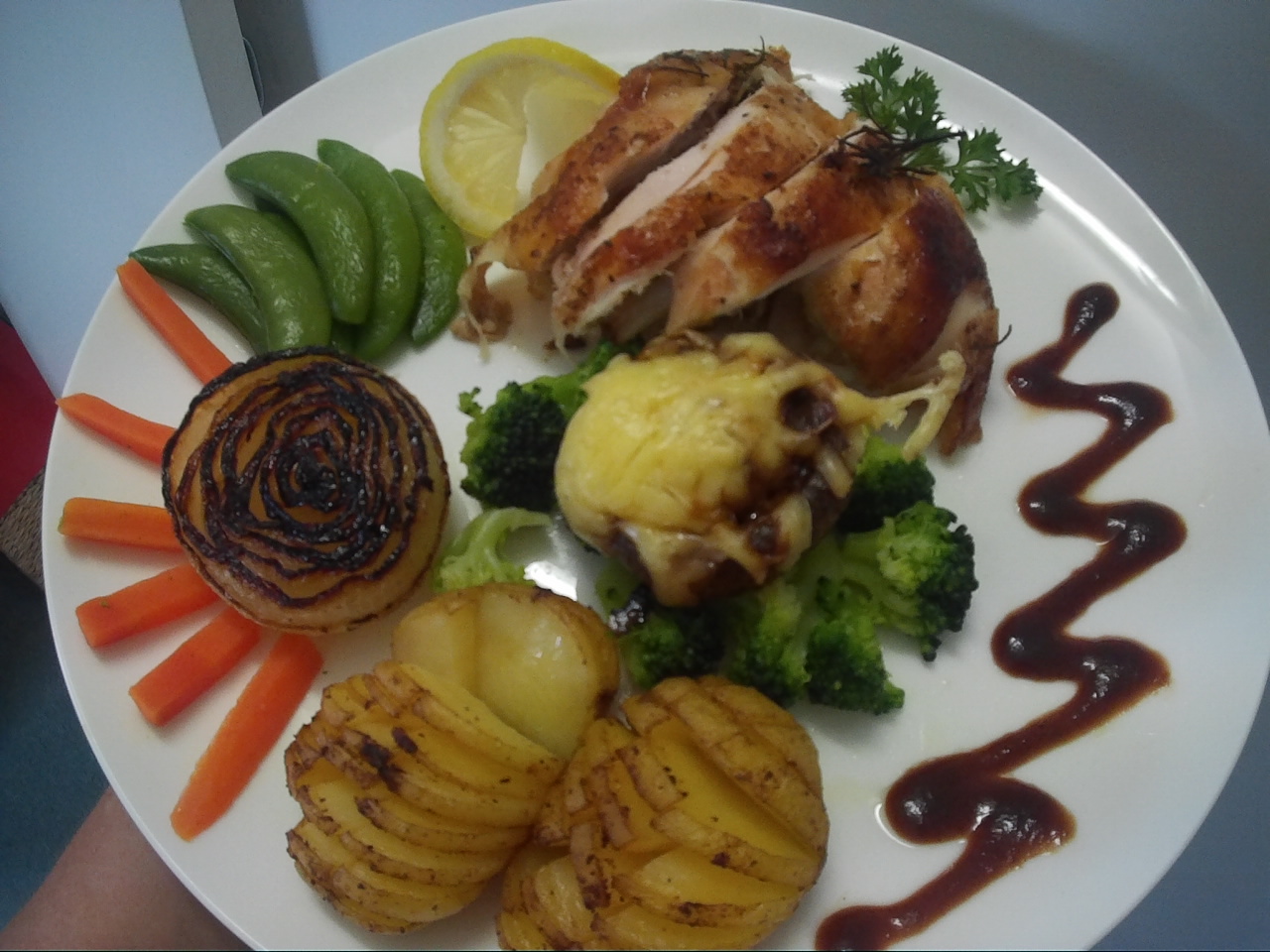 Roast Chicken with Honey, Lemon and Thyme
Ingredients
1 whole chicken

1 lemon-sliced

6 garlic cloves

piece of chopped ginger

rosemary

thyme

paprika

chili powder

honey
Instructions
Rub lemon over chicken skin then place in cavity with ginger and half the garlic.

Poke holes in chicken breast and poke in slivers of garlic and rosemary.

Trickle honey over the top and sprinkle with paprika and chili to taste.

Place in slow cooker breast side up.

Cook for 4 hours on low and baste again with honey.

Then cook until done - total 6-8hrs on low

This produced enough liquid to make 2 cups of gravy.