Submitted by Sam Steele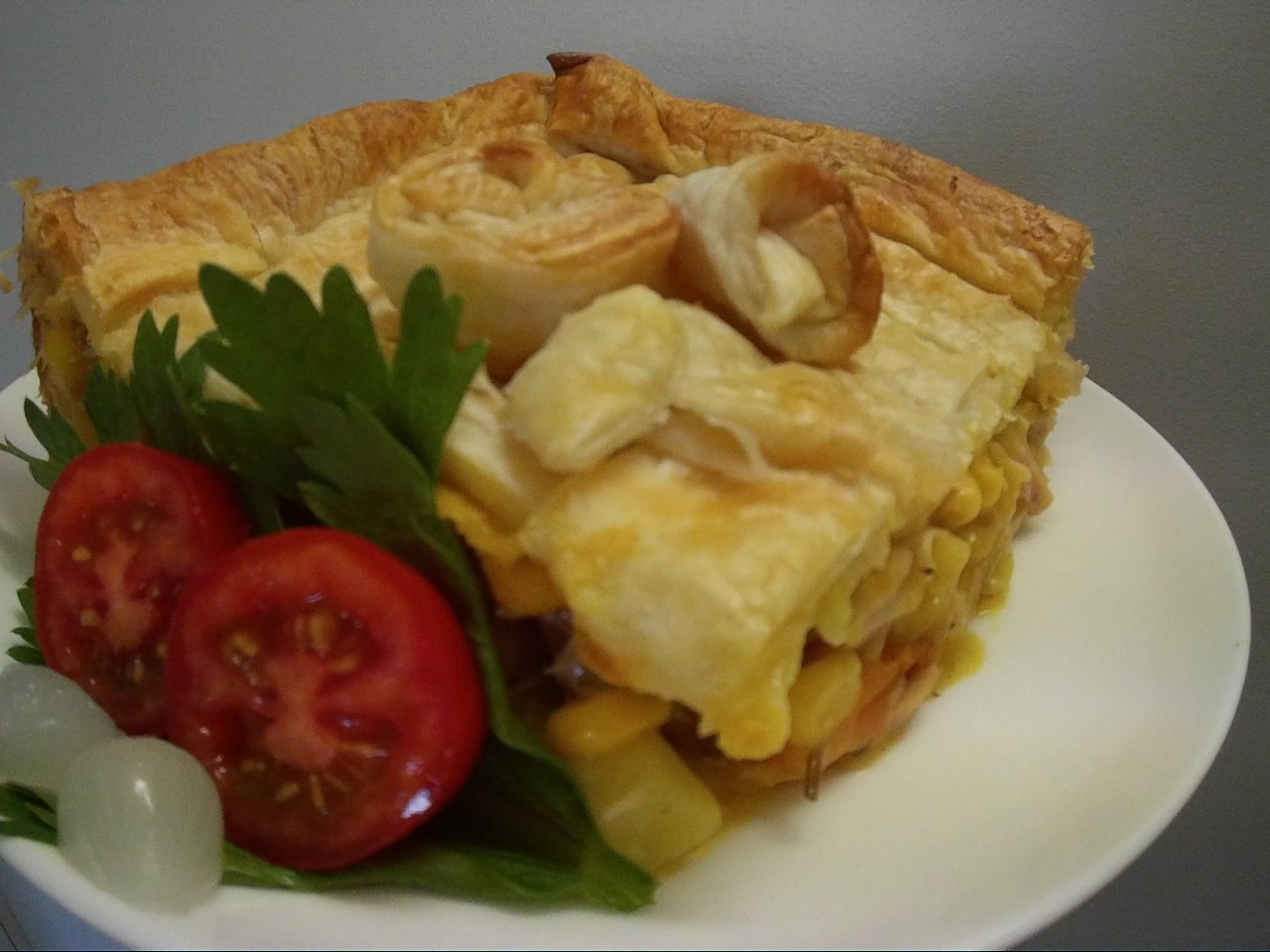 Roast Chicken And Vegetable Pie
Ingredients
1 kg of shredded roast chicken (I used left over whole roast)

1 1/2 cups frozen diced mixed vegetables

1 can of corn kernals

2 cans of cream of chicken soup

puff pastry

shortcrust pastry
Instructions
Mix together the following in a bowl

Shredded chicken- I used left over slow cooked roast. Add corn, frozen vegetable and soup.

Line a dish that fits in your cooker with shortcrust base and pour filling in. Top with puff pastry.

Cook for 2 hours on high. It does go crisp but you can put in oven for 10 minutes to brown if you want.

This mixture makes 2 whole pies.

A great way to use up leftovers.