Submitted by Christy Roth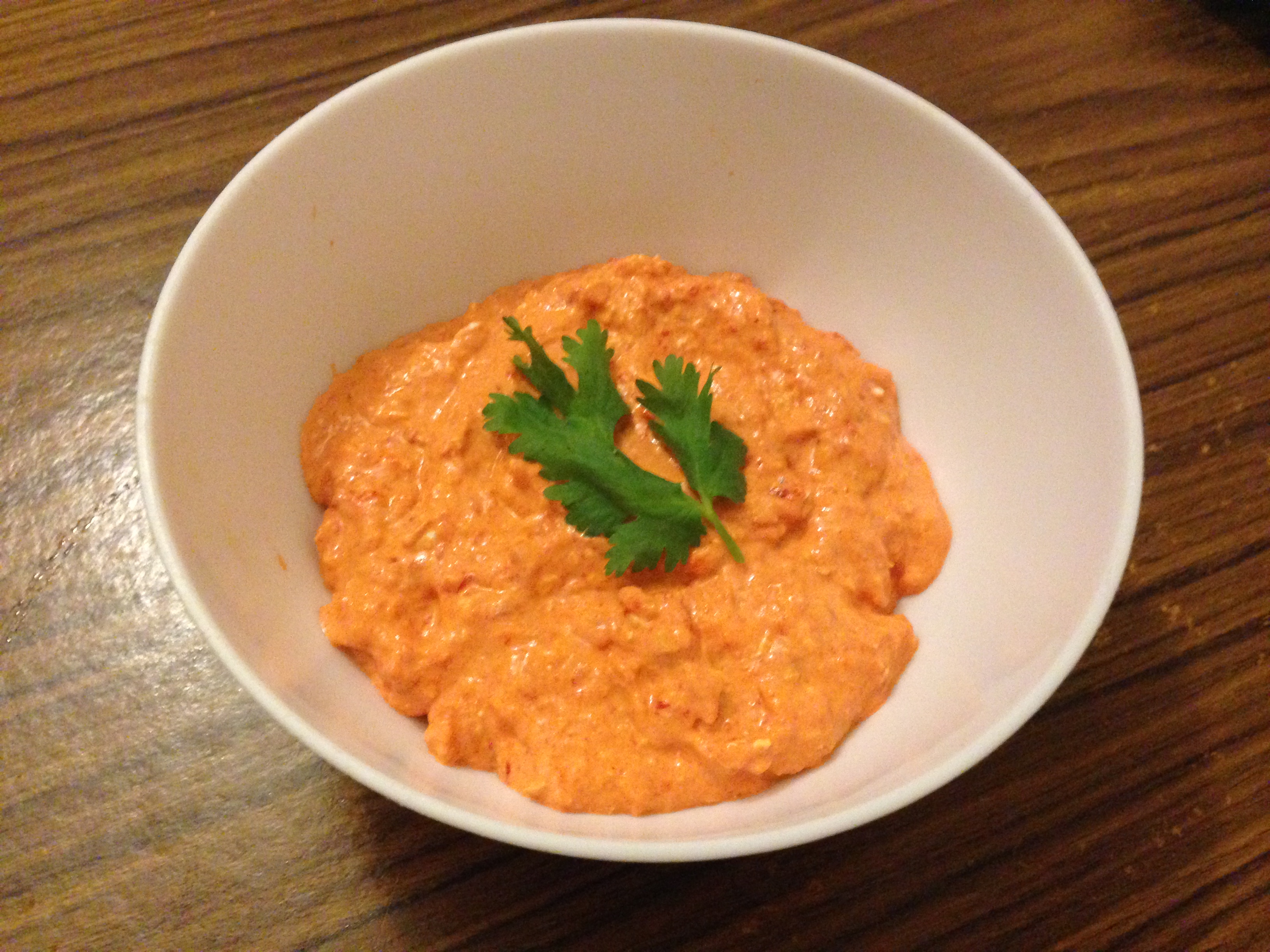 Roast capsicum, feta and cashew dip
Ingredients
Part 1

2 x large red capsicums

10g olive oil

Part 2

100g feta cheese

50g cashews

10g olive oil

1/4 - 1/2 teaspoon hot chilli powder (to taste)
Instructions
Deseed and devein 2 large capsicums and cut into quarters.

Into a hot slow cooker, put 10ml of olive oil.

Lay quartered capsicums skin side down, place a tea towel under the lid and cook on high for 2 hours.

Remove capsicums from slow cooker and place into a plastic bag for 10 minutes or until cool.

Peel, then add 100g feta, 10g olive oil, 50g cashews and 1/4 - 1/2 teaspoon chilli to a blender or similar device. Blitz until the desired consistency.