Submitted by Dimittee Cooper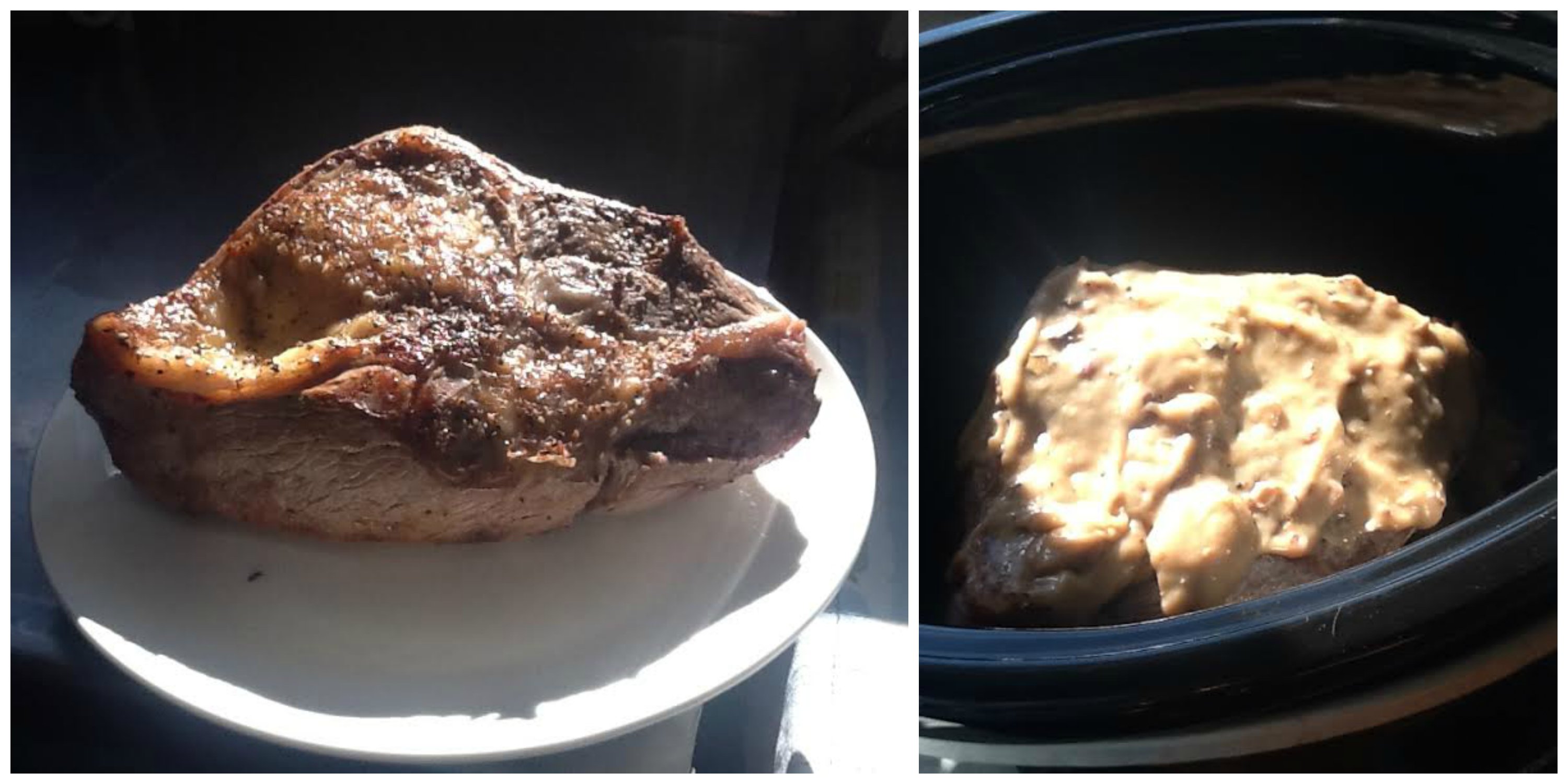 Roast Beef
Ingredients
1 X 2kg Chuck Roast or any other pice of cheap Beef

Oil or butter for browning Roast

1 tablespoon dried Bacon pieces eg, "Hormel" brand or similar

1 X 37gm packet Maggi Mushroom soup ( can use 1 pkt CUPPA mushroom soup if you can't get the larger packet)

Arrowroot flour or Cornflour for thickening sauce , if needed.
Instructions
Season roast with salt and cracked pepper and quickly seal/brown roast in tablespoon of oil or butter in a warm to hot frypan.

Remove roast and pour off oil/butter but leave any bits of pepper or meat.

Do not wash frypan!

Return Pan to heat. Mix 1 heaped tablespoon of dried Bacon bits and packet of soup with 1 cup water and heat in frypan, stirring quickly. Soup mixture will go VERY "gluggy" .

Place 2 spoons of soup mixture in bottom of slow cooker, place roast on to this then scrape remainder of soup mixture over roast, lid on and "walk away" !

Thicken sauce (if needed) just before serving with Arrowroot or Cornflour mixed with water to paste consistency and stir through roast sauce.

Cook for 7 hours automatic ( my Auto slow cooker cooks on high for 4 hrs then switches to low)

NB if thickening sauce, remove roast while you are doing this.