Submitted by Sam Steele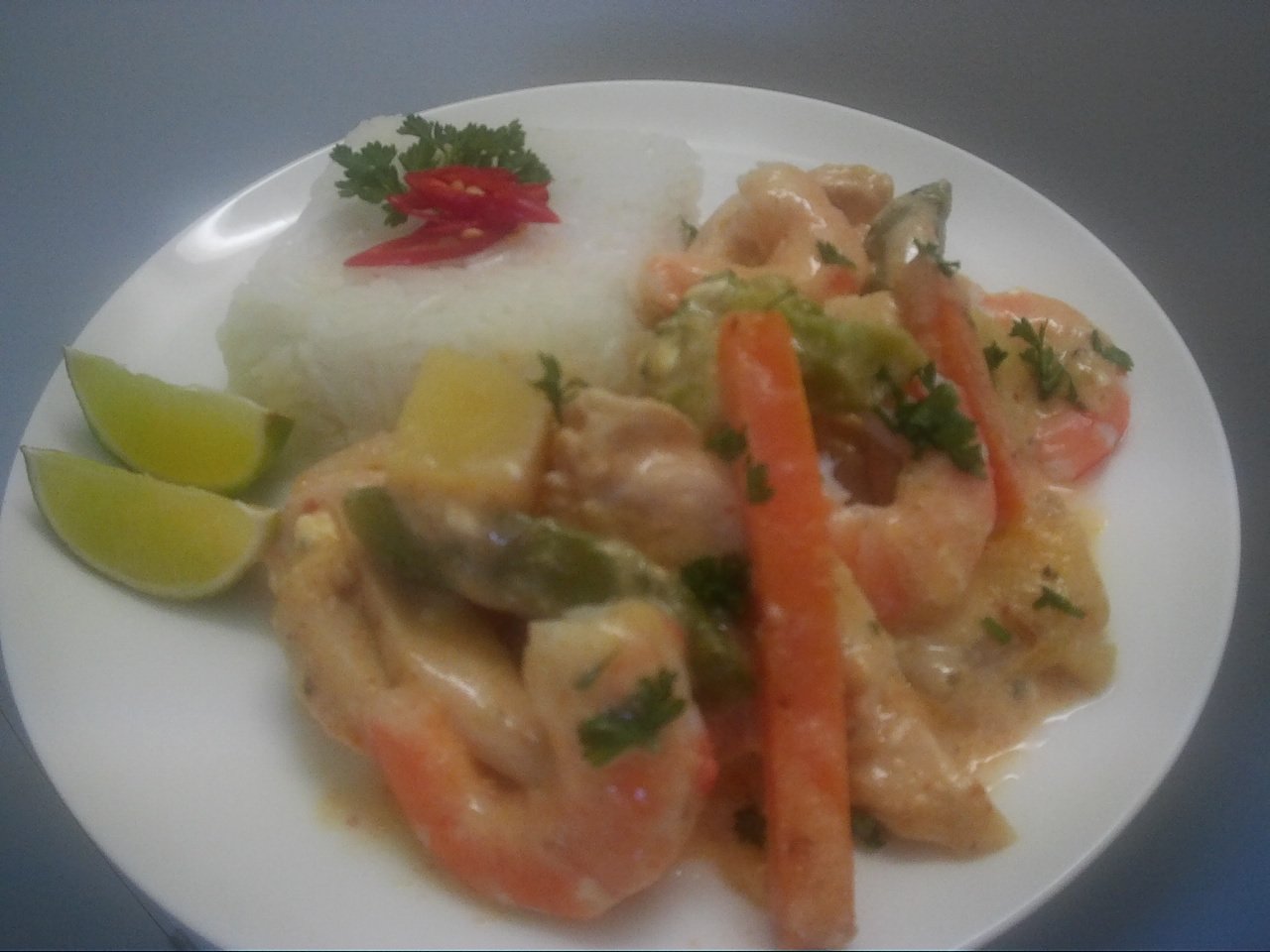 Red Chicken and Prawn Curry
Ingredients
1 kg of thinly sliced chicken breast

1/2 kg of green prawns

2 diced onions

4 tbs red curry paste

1 can coconut cream

3 diced potatoes

3 cups full of vege of choice (I used, carrots, snap peas and brocolli)

1 pkt Philly cream cheese.
Instructions
Place all ingredients except prawns, broccoli and peas in slow cooker.

Cook for 4 hours on low, then add prawns, broccoli and peas and cook for another 2 hours.

Don't worry if it looks like it is separating as it will bind again at the end.

I thickened with a mixture of 2 tbs of cornflour and water in the last 10 minutes.

Serve with rice and lime wedges......