Submitted by Brooke Frith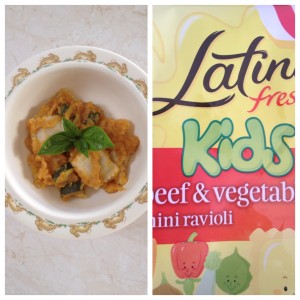 Ravioli and vegetable puree
Ingredients
1 Packet of kids Ravioli

1/2 Butternut Pumpkin

2 Carrots

1/2 Cauliflower

1 Zucchini
Instructions
Dice and peel pumpkin and carrots, and cut cauliflower. Place in slow cooker and cook on high for 2.5 hrs.

(time could vary depending on your slow cooker) (no water or liquids required).

Puree using stick blender.

Add 1 Zucchini diced and cook for a further 30minutes on low.

Cook Ravioli as per packet instructions.

Mix Ravioli and Puree together and serve.