Submitted by Kelly Hicks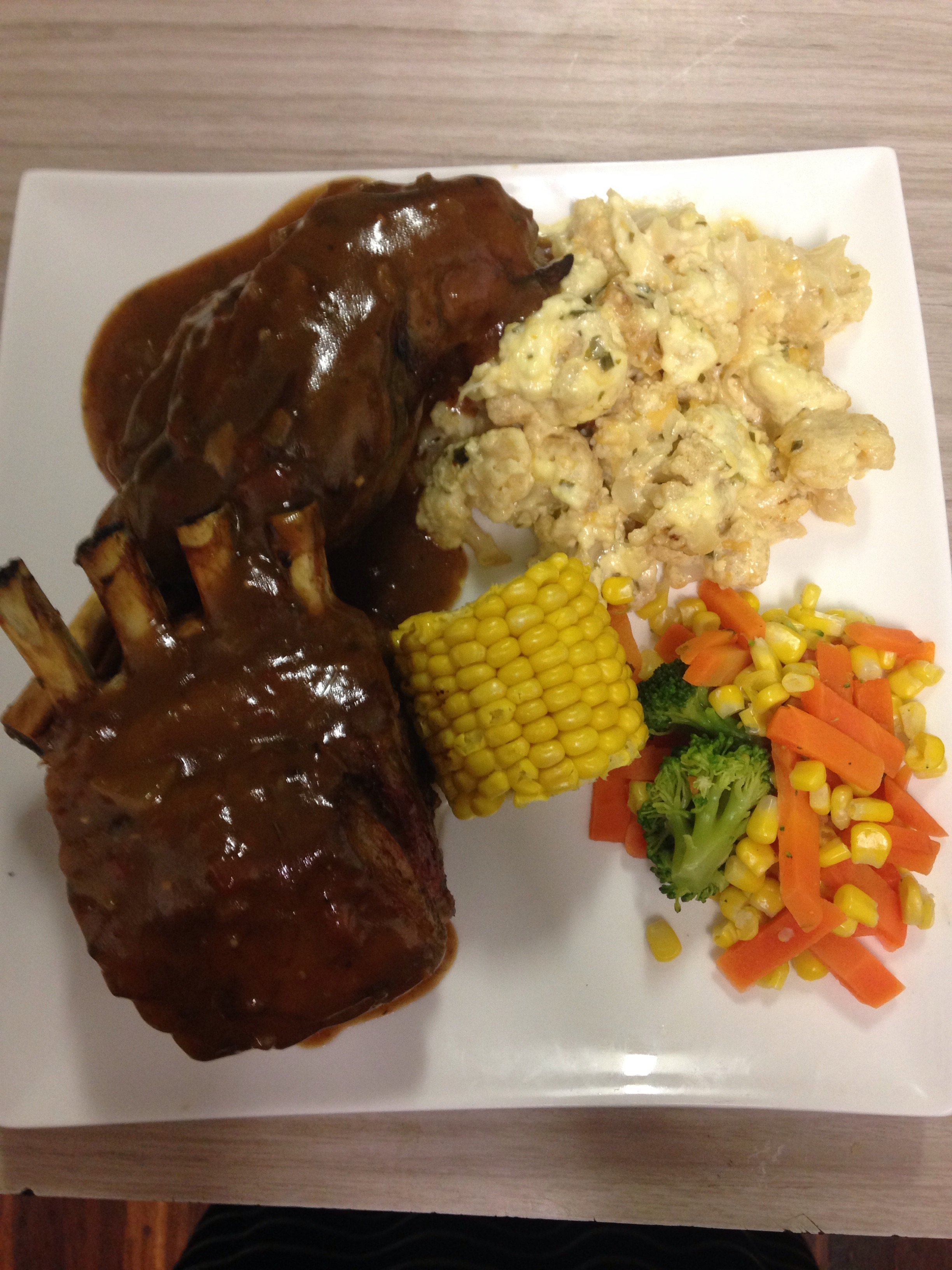 Rack of Lamb
Ingredients
1-2 racks of lamb

1 packet of French onion soup mix

1 tablespoon of beef stock powder

2 cloves of garlic chopped/crushed

1 tin of diced tomatoes

A dash of red or white wine

A dash of mint sauce

1 onion

Teaspoon of Rosemary
Instructions
Place the lamb in the slow cooker and add diced onion, garlic, wine, mint, rosemary and tomatoes. Combine french onion soup mix and tablespoon of beef stock powder in a cup of water and add over lamb.

Cook on high for 1 hour and 4 hours on low before adding to the oven for half hour to brown the lamb a little.

At the end I used 4 tablespoons of gravy powder to 2 cups of stock and made a beautiful gravy for the lamb.