Submitted by Carly Fitzgerald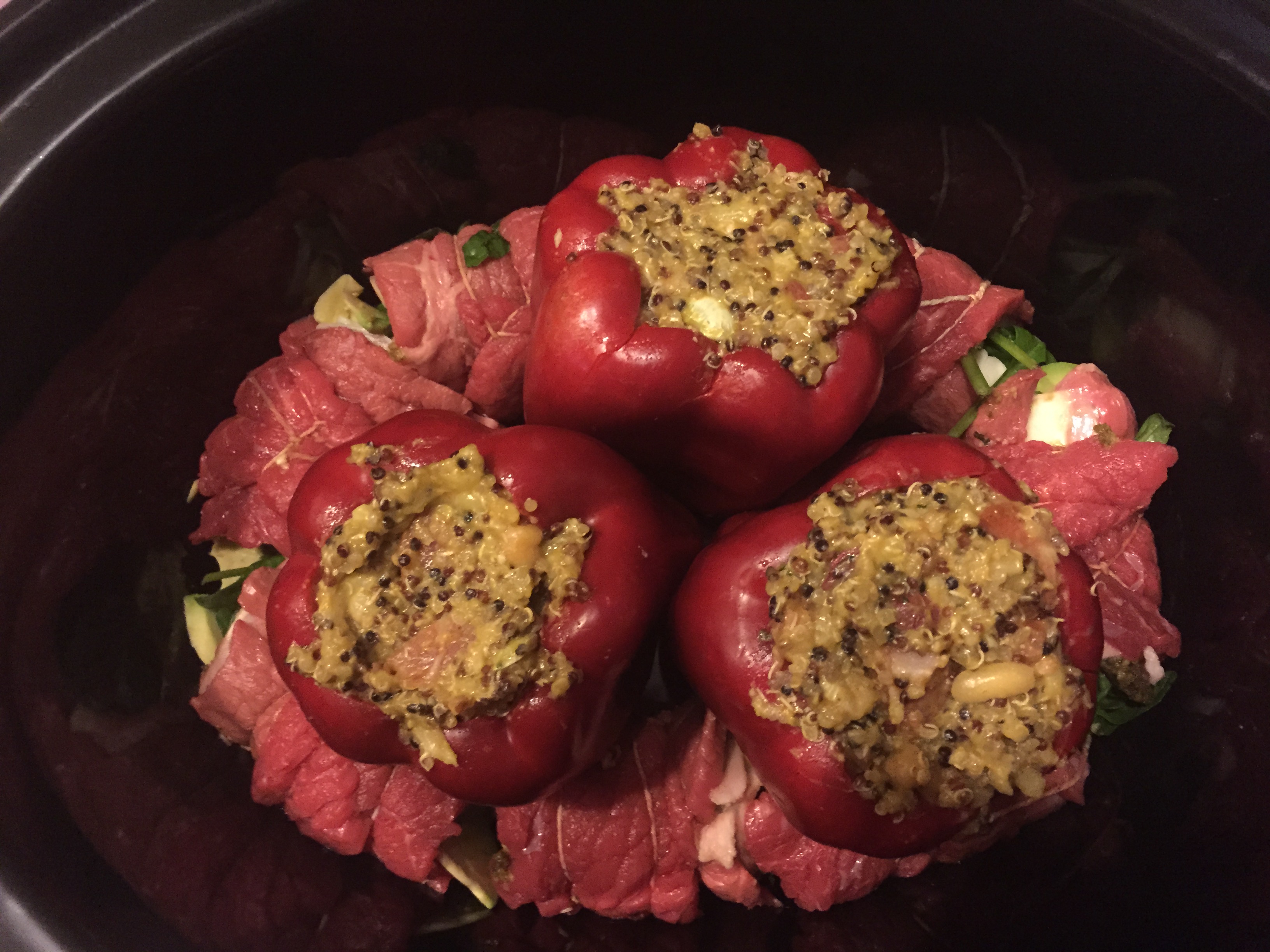 Quinoa & Chorizo Stuffed Capsicums with Rolled Steak
Ingredients
Capsicums

2 cups of cooked quinoa

1 cup of pumpkin cut in to cubes and partially cooked

½ tin of mixed beans

¼ cup of low fat sundried tomatoes

1 chorizo diced

¼ cup of low fat grated cheese

1 tbsn basil pesto

4 small red capsicums

1 clove of garlic crushed

Salt and pepper to taste

Rolled Steak

Topside steak

Bacon rashes

Sliced avocado

Sliced haloumi

Baby spinach

Basil pesto

Pepper

Cooking twine
Instructions
Prepare the steak by placing the bacon, basil pesto, avocado, haloumi and baby spinach at the thicker end of the steak. Season with pepper, then roll and secure with the cooking twine.

Prepare the capsicums by cutting around the stem of the capsicum and remove the seeds and membrane. Place all the prepared ingredients in a bowl and mix together. Fill the prepared capsicums with the mixture.

Place the rolled steak around the outside of the slow cooker and put the capsicums in the middle. Cook on low for 3 hours.