Make your own quince paste to go with your next cheese platter 🙂
Submitted by Emma Halafihi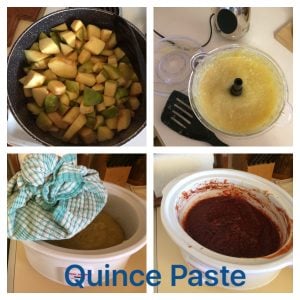 Quince Paste
Make your own quince paste to go with your next cheese platter 🙂
Ingredients
1.4kg Diced Quince skin with fur on (contains natural pectins) and core removed

700g White Sugar - its half the weight or fruit in total if you are increasing the recipe

1/2 cup water
Instructions
Place all ingredients in a stove top pot and cook for about 30 mins on a medium to high heat until tender.

Transfer to a blender and blitz (the more you blitz the smoother the paste will be).

Transfer into a slow cooker and place on low with a tea towel under the lid and cook for up to 12 hours stirring every hour or so.

#Please Note: The cooking time will depend on your slow cooker keep an eye on the colour my little slow cooker runs hot so was done in 7 hours.