Submitted by Robyn Clark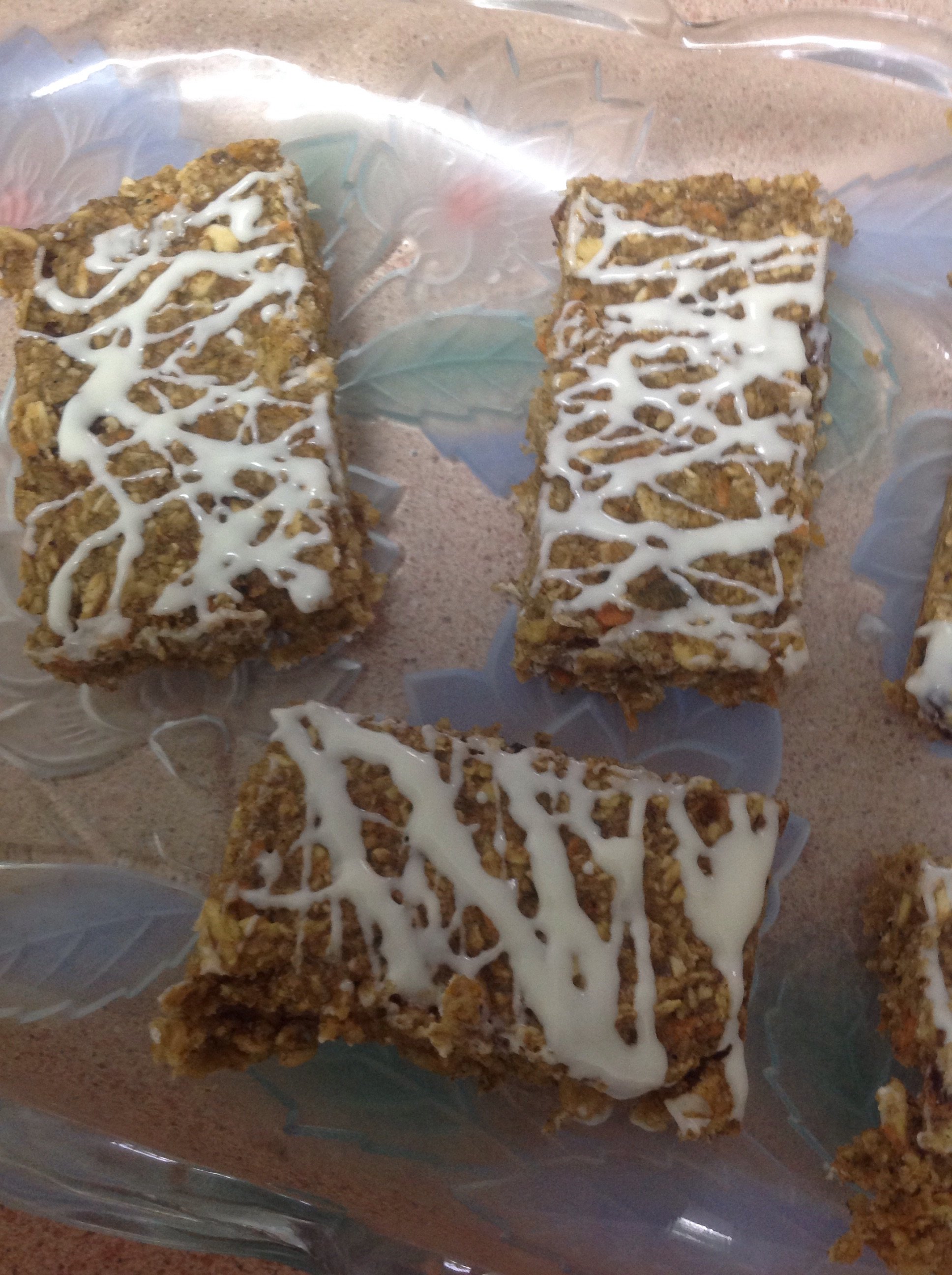 Quick Breaky Bars Option # 2
Ingredients
2 1/4 Cups rolled oats ( blend 2 cups to a flour consistency , reserve the 1/4 cup)

1 teaspoon bicarb soda

Pinch salt

Pinch ground cloves

1 teaspoon cinnamon

1/4 teaspoon nutmeg

1/4 Cup raisins ( optional)

2 Tablespoons melted butter

2 Teaspoons vanilla.

1 egg

1/4 cup maple syrup ( I used organic , but you can use normal )

2 small ripe mashed bananas

3/4 cup finely grated carrot.
Instructions
Combine all the dry ingredients including the 1/4 cup reserved rolled oats.

Combine all the wet ingredients and then mix everything together.

Line your SC with baking paper and lightly spray.

High pre heated SC approx 45 mins , tea towel under the lid.

Allow to cool and then cut into bar sizes and drizzle with melted white chocolate.

Individually wrap and freeze or store in the fridge.

Re heat in microwave 30 secs for quick easy breaky .