Submitted by Tamara Cox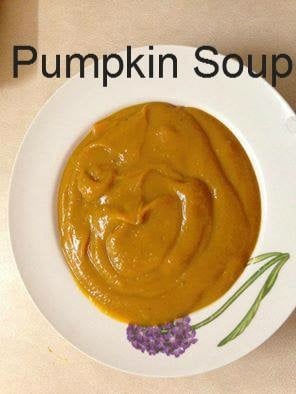 Pumpkin Soup
Ingredients
1 whole Kent pumpkin

6 medium to large white potatoes

2 massell chicken stock cubes

3 Birdseye frozen spinach blocks

1 litre of water (this works for us but use more or less depending on how thick/thin you like your soup)

3 rashers of bacon
Instructions
Cut up pumpkin and potatoes to fit in slow cooker,

Crumble stock cube over pumpkin and potato, add water.

I cooked on high for about 4-5 hrs but you could probably put on low and leave overnight. Puree.

I fried up bacon and stirred through after I had puréed

Could use bacon as garnish.