Submitted by shantelle hood-penn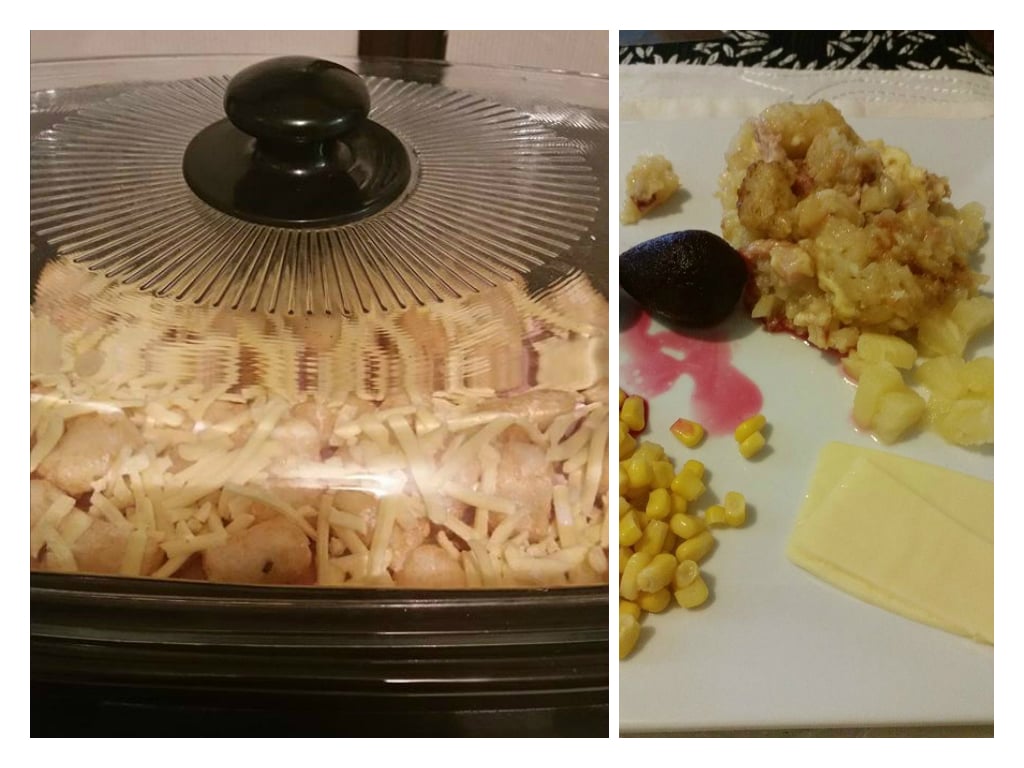 Potato Gem / Tater Tot Chicken Bake
Ingredients
500 gms small diced chicken

1 bag potato gems

500 gms small diced bacon

Grated cheese

3/4 cup milk

Vegeta / s&p
Instructions
Layer the s/c with half a bag of potato gems then sprinkle the top with bacon and cheese.

Add small diced chicken - season with vegeta s&p and then add the remaining bacon pieces and a sprinkle of cheese.

Put the last of the potato gems on top, sprinkle with cheese, pour milk over and cook with lid on - no tea towel under lid and let it cook.

Approx 3 hours on high or 5 on low.