Submitted by Tania Whitford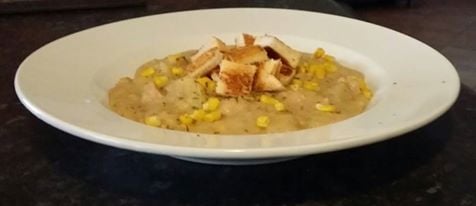 Potato, corn and bacon chowder
Ingredients
8 potatoes

1 tbsp butter

400ml coconut cream

1 bay leaf

1 tbsp parsley

500g bacon

Pepper to taste

1 tbsp oregano

1 tbsp thyme

1 cup corn

1 sml lime juiced

1 tbsp oyster sauce

1 spring onion sliced
Instructions
Place everything in the sc and cook on high for 4 - 5 hours.

Remove half of the bacon and vegetables and puree the contents of the sc.

Add the other ingredients back in.

If the chowder is to thick, slowly mix some milk through until you get the consistency you like.

A cheesy version is also quite tasty, you will just need to add in 2 cups of cheese to the mix.