Submitted by Daniele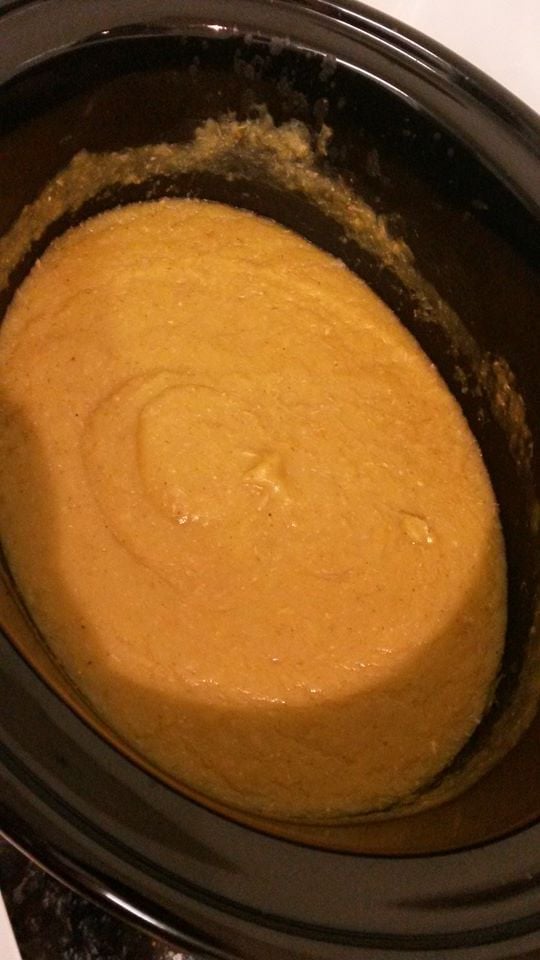 Potato and Leek Soup - dairy free, with hidden veggies, toddler approved
Ingredients
6 potatoes (skin on cut in thirds)

1 leek (sliced white bit only)

1 brown onion (roughly sliced)

2.5 rashers middle bacon (cut in thirds, remove rind)

1 litre chicken stock (salt reduced)

250mL water

4 cloves garlic (cut in half)

decent amount of ground pepper

half head of brocoli

1 carrot (cut in quarters)

2 handfuls baby kale
Instructions
Add all ingredients to slow cooker. Cook on high for 4 hours. Use stick mix to puree. Eat.

You can dice the leftover half a bacon rasher and cook in fry pan to garnish top of individual bowls of soup. I had every intention of doing that, but hungry toddler meant it was skipped.

The last 3 ingredients were added to test out whether I could get the veggie adverse toddler to eat veggies hidden in 'potato soup'. It worked!