Submitted by Amanda Childs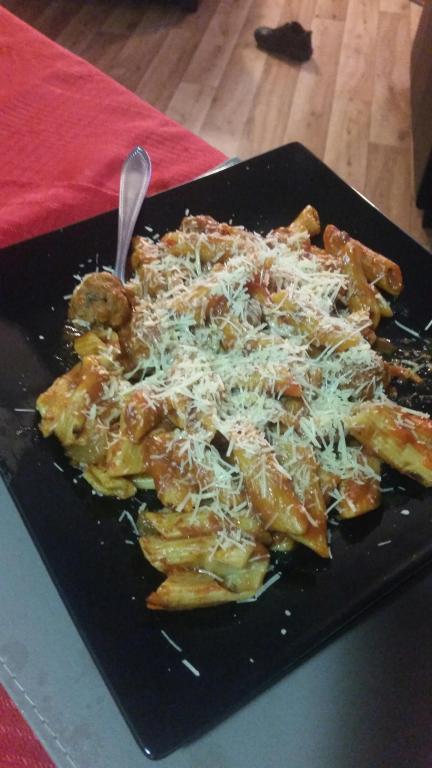 Pork and Beef Meatballs with Rigatoni Pasta
Ingredients
1 kg pork and beef mince combined (I did 500g of each).

1/3 cup grated parmesian cheese

3 garlic cloves crushed

2 tablespoons finely chopped fresh parsley leaves

1/4 cup breadcrumbs

1 tablespoon olive oil

1 medium brown onion chopped

2 celery stalks chopped

500g tomato paste

2 teaspoons caster sugar

350g rigatoni pasta
Instructions
1: Combine mince, garlic, cheese, parsley and breadcrumbs in a bowl.

2: Heat Oil in a saucepan over medium heat Add onion and celery . Cook stirring for 4 minutes or until onion has softened. Add tomato paste, sugar and 6 cups of water. Stir through.

3: Roll mince mixture into balls of about 20g a ball

4:Transfer mixture into a 5L slow cooker. Add meatballs. Cover and cook on low for 4 hours.

5: Add Pasta and cook for a further 45 minutes.(I also added 4 tablespoons of cornflour to 1 cup of water to thicken the juices when I added the pasta in.)

6: serve with some more parmesian cheese sprinkled on top.