Try this one!
Submitted by Bonita Fuller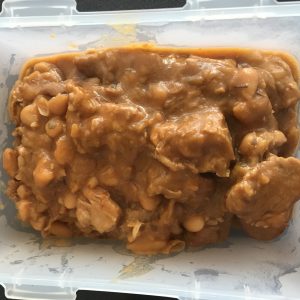 Pork and Beans
Try this one!
Ingredients
2kg pork shoulder, skin removed and diced

2 med onions, sliced

4 garlic cloves, crushed

2 tbsp tomato paste

2 tsp cumin

chilli flakes to taste

2tsp molasses

1/2 cup apple cider

1/2 cup chicken stock

2 tins cannellini beans
Instructions
Brown pork in batches and set aside.

Place onions and garlic into the slowcooker until the onions have softened before adding the tomato paste, cumin and chilli and fry for 2-3 mins.

Add the molasses, cider and stock before putting into the slow cooker with the pork and beans.

Cook on low for 8 hours or until the pork is tender.

Serve with some crusty bread.