Submitted by Iesha Chau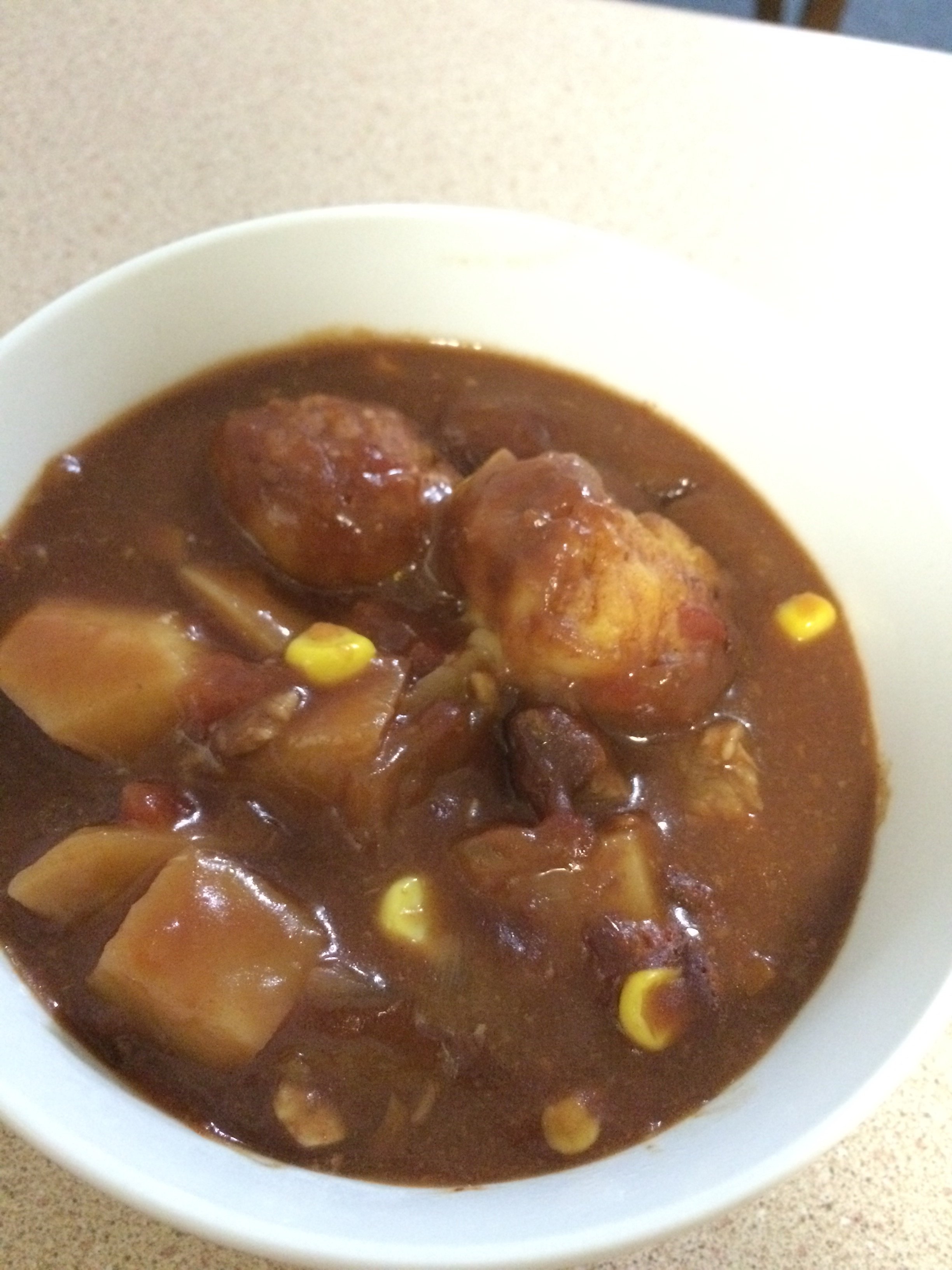 Poor Mans Stew
Ingredients
1/2 kg of gravy beef diced

3 potatoes diced

2 carrots diced

1 onion diced

1 can of diced tomatoes

1/4 cup red wine

1Tbs garlic

2 Tbs Worcestershire sauce

2 Tbs tomato paste

2 cups beef stock

1Tbs sugar

2 Tbs dissolved instant gravy powder

Mixed veg (optional)

Dumplings

2 cups SR Flour

1 cup of shaved butter

1 tsp of garlic (optional)

Choice of seasonings and herbs (optional)
Instructions
Diced all stew ingredients and put in slow cooker on low for 8 hours.

For the dumplings bind ingredients until the mixture forms a crumble like consistency, then add cold water bit by bit to form a dough but not too wet and then form into your personal preference in size balls (remember they double in size).

Add mixed veg and dumplings for one hour on High before serving, enjoy!