Submitted by Andrea Marie Laing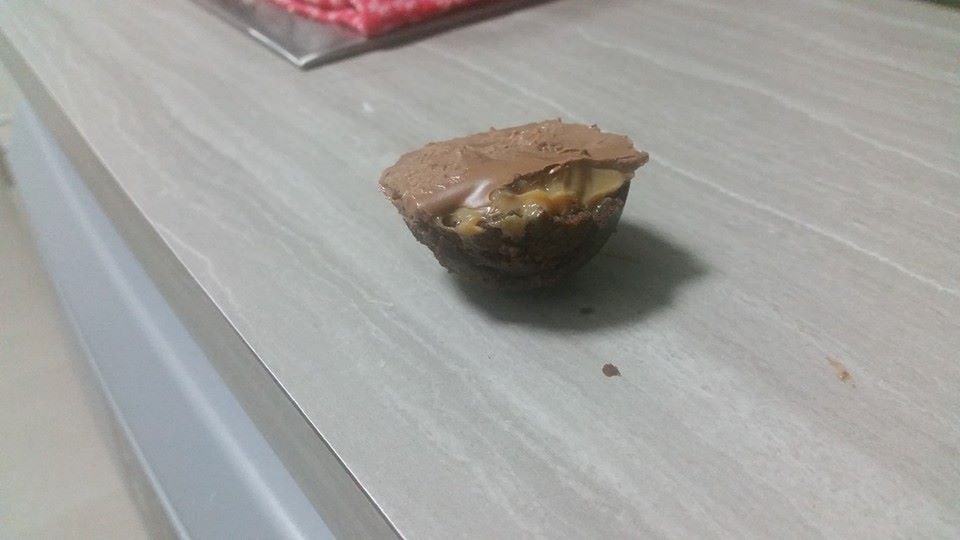 Pods
Ingredients
1 tin of condensed milk caramel

1 packet choc ripple biscuits

1 block cadbury chocolate

125g melted butter
Instructions
submerge condensed milk into slow cooker cover completely with water and cook for 4.5 hours on high. allow to cool over night.

crush the packet of choc ripple biscuits.

melt 125g of butter and mix through biscuits.

add biscuit base to little cake pop tins or cupcake tins or even a tart tin and push in and set in freezer to cool and harden 5-10 minutes..

add caramel inside biscuit base and smooth out.

proceed to melt chocolate and smooth over the top of caramel.

set in fridge until hard. and enjoy !!