Submitted by MaryAnn Ogden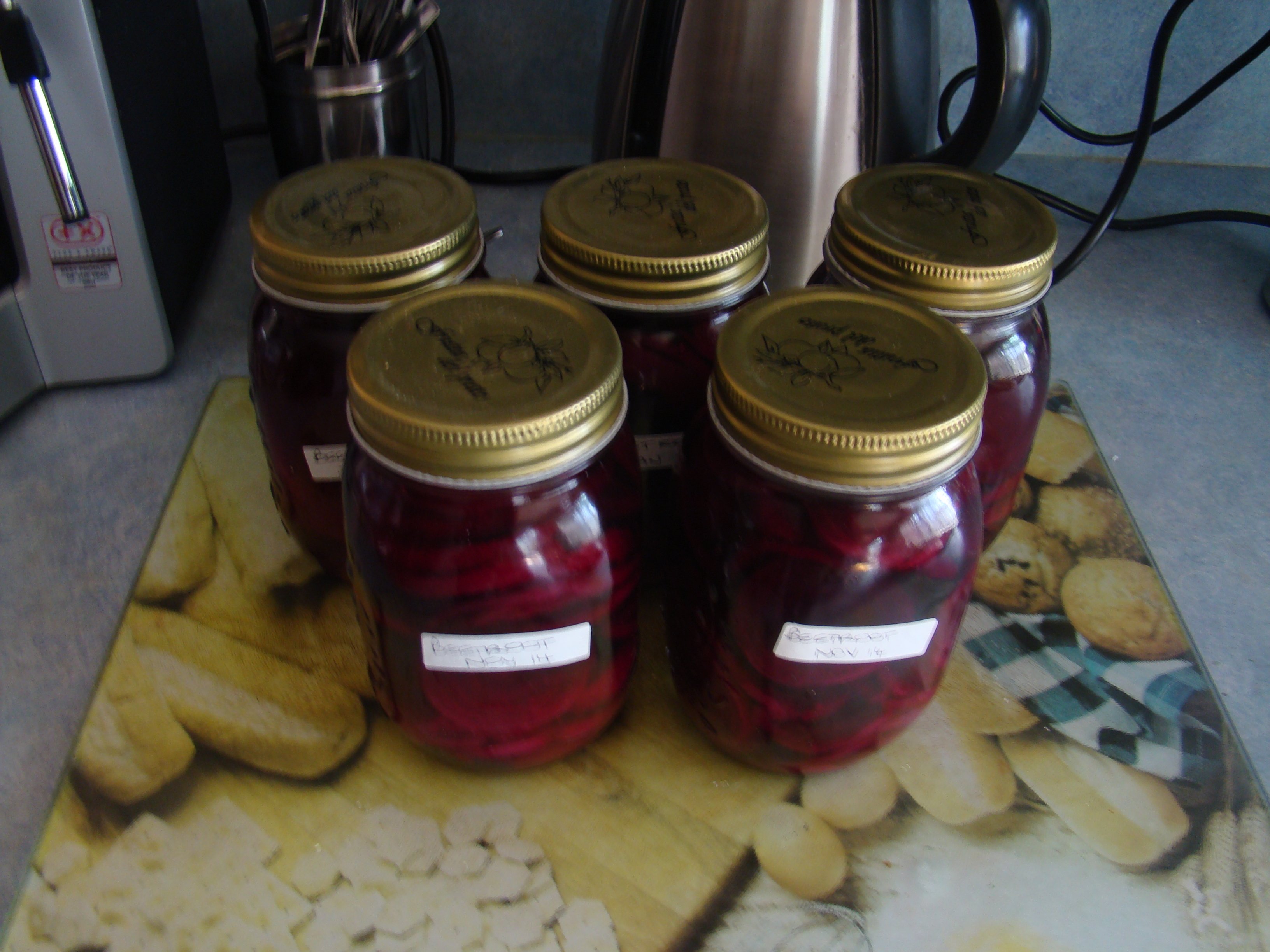 Pickled Beetroot
Ingredients
4-6 beetroot

PICKLE LIQUID

1 cup water

2 cups white vinegar

1/2 cup sugar

1/2 teaspoon salt

1/2 teaspoon cracked pepper

2 teaspoons mixed spice (or 1 teaspoon mustard seeds and 1 teaspoon celery seed or salt) omit this if desired)
Instructions
Wash beetroot and and place in slow cooker.

cover with water and cook on high for 4 hours till cooked. Test with a knife or skewer.

Bring all the pickle liquid ingredients to the boil in a saucepan on stove and simmer for 2 minutes.

Once beetroot is cooked remove from water, cool slightly and peel outer skin off (wear gloves)

Slice beetroot thinly and place in sterilised jars.

Fill each jar with liquid, enough to cover beetroot and seal with lid.

The longer it is left unopened the better it tastes.

Amount of liquid you make depends on amount of beetroot you have. One batch will make about 4 to 5 standard jars.