Submitted by Jill Renison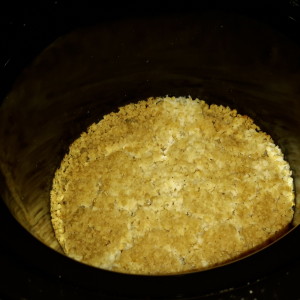 Perfect Porridge
Ingredients
1/3 cup steel cut oats

1 cup water

milk to taste (I use 1/3 cup)
Instructions
1. Put oats and water into bowl of baby slow cooker. Switch to 'Keep warm' and go to bed.

2. In the morning, stir the porridge (it will be a bit crusty). Stir in cold milk and leave while you make a cup of tea/coffee.

3. Serve with you favourite additions such as maple syrup or berries or slivered almonds. Enjoy!

Please note - only steel cut oats as per picture are suitable for this recipe. Do not use rolled oats or quick oats.