Submitted by Melissa Hansen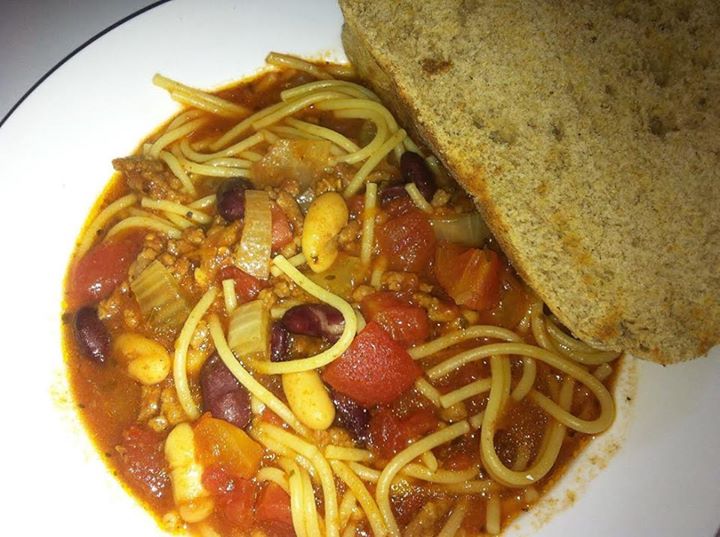 Pasta E Fagioli Soup
Ingredients
2 lbs. ground beef

1 onion, chopped

3 carrots, shredded

1 c. celery, chopped

2 cans diced tomatoes, undrained

1 can red kidney beans, drained

1 can white kidney beans, drained (couldn't find white kidney beans at woolies, so go the most Italian sounding white bean i could find )

4 c. beef stock

2 tsp. oregano

2 tsp. pepper

5 tsp. parsley

1 tsp. tabasco sauce

1 jar pasta sauce

8 oz. pasta (ditali if you can find it.)
Instructions
Brown ground beef in large skillet, then drain. (i passed this step and put it right in the crock pot raw). Add beef and all ingredients except the pasta into a large crock pot. Cook on low for 7-8 hours or high for 4-5 hours.

Before serving, cook pasta according to package directions. Drain and add to soup.

We served it along with some toasted up bread.