Self serve party food to give you more time to enjoy your special day with family 🙂
Submitted by Paulene Christie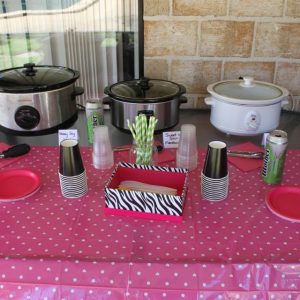 Party Hot dogs / Party Food
Self serve party food to give you more time to enjoy your special day with family 🙂
Ingredients
1-2kg hotdogs or mini dogs (often called cheerios or franks)

Dipping sauces and/or hot dog buns and cheese to serve
Instructions
I wanted to add this instructional guide to our collection for all the people I often see asking this question ...

"Can I do party hot dogs in my slow cooker and how?"

Yes you can and here's how 🙂

The amount you cook will totally depend on how big your slow cooker is and how many you want to cook

Add the cold hot dogs or franks you need to your slow cooker

I simply separate and toss them in, but if full length hot dogs you may also like to stand them up

Fill slow cooker to almost full with HOT tap water (not boiling water)

Turn up to high to reach a good hot temp throughout the dogs (around 30mins before your party starts)

Then turn down to low during the party (or keep warm for a maximum of 2hrs) and guests can self serve throughout your celebration.

We provide dipping sauces for kids to spoon on cheerios in little cups or buns and cheese and sauces for full sized hot dogs.

No hot stoves, boiling water or running in and out to the kitchen to worry about 🙂
Note
In my photo here you can see we also do similar with pre-cooked meatballs and a ready made sweet and sour sauce or bbq sauce for self serve too! Kids love a little cup of meatballs to enjoy 🙂 Just bring up to hot in time before party then turn down to low.

Place slow cookers at the back of party table to keep away from little hands and power cords safely tucked away.

You can add a little card in front of each one to let guests know what it contains.