Submitted by Simon Christie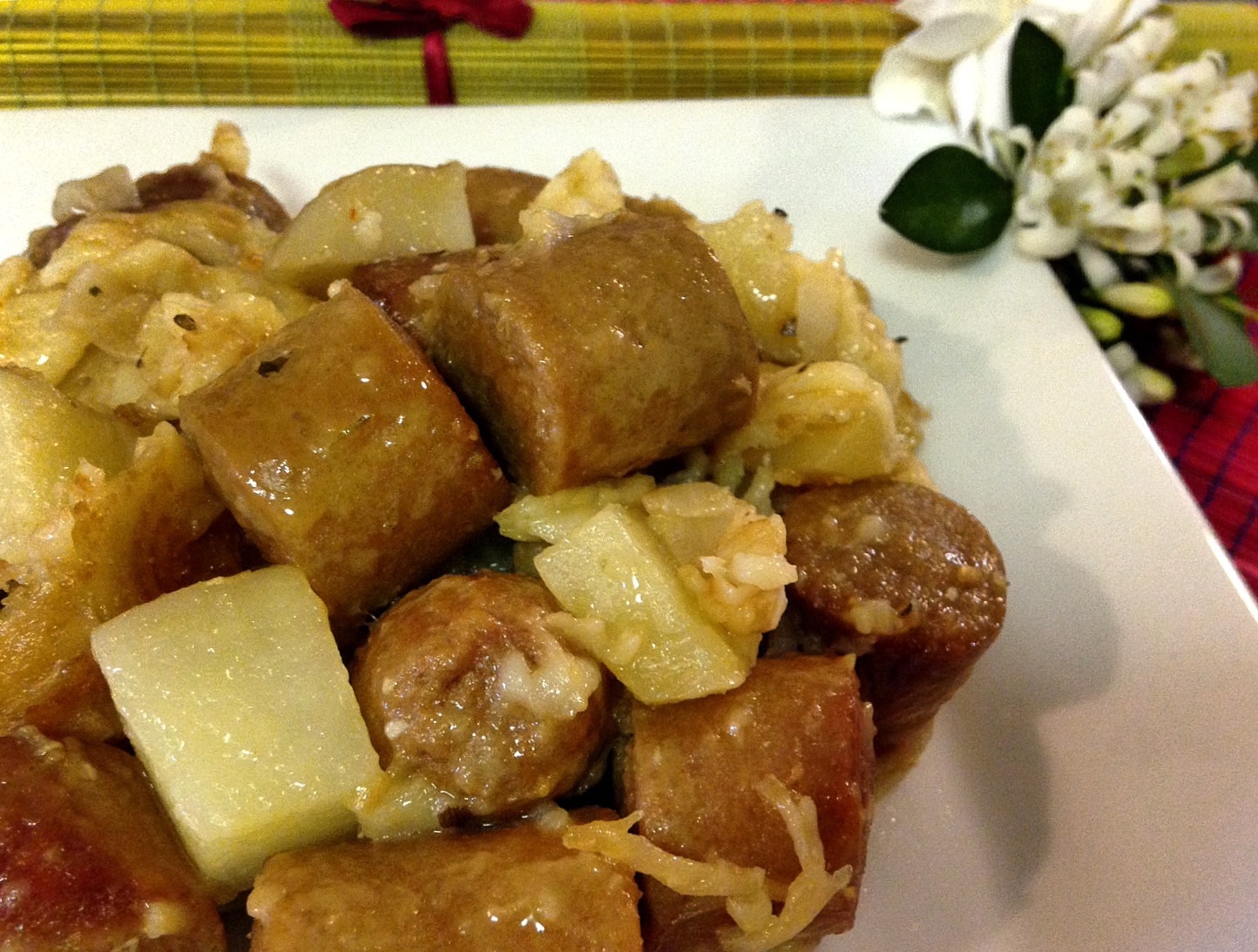 Parmesan sausage pasta
Ingredients
12 thin bbq beef sausages

2 medium washed potatoes 1cm diced

1 small onion diced

3 teaspoons minced garlic

250ml beef stock

1/3 cup grated Parmesan cheese (I used prepackaged)

1/2 teaspoon (masterfoods) Italian herbs

1 teaspoon olive oil

2 cups curly pasta

1/2 teaspoon salt
Instructions
Brown sausages, olive oil, onion and garlic.

While browning boil up that pasta with your salt for ten minutes, drain pasta and add to slow cooker.

Slice sausages into bite size bits and transfer all ingredients into your cooker. DO NOT ADD ITALIAN HERBS JUST YET.

Mix in, place on cooker lid and cook for 2 hours on HIGH.

Add Italian herbs and gently stir.

Cook for a further hour on HIGH with lid on.

Add salt and pepper to your taste and serve as is.

Enjoy.