Deliciously Vegan
Submitted by Melissa Walton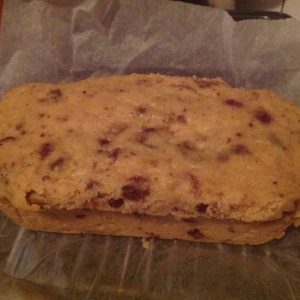 Orange, Cranberry and Pistachio cake
Deliciously Vegan
Ingredients
2 cups sifted SR flour

1/4 teaspoon salt

2 tsp baking powder

1/2 cup pistachios

1 cup dried cranberries

1 tbs vanilla extract

1 tbs apple cider vinegar

1/2 cup coconut oil

1/2 cup sugar

Zest of one large orange

1 cup coconut milk
Instructions
Place all ingredients in a bowl and mix together.

Once mixed, pour into a lined cake tin.

Then place cake tin into Slowcooker.

Cook on High for 2 and a half hours.
Notes
Recipe can be altered for those who wish to use dairy. Simply substitute the oil, coconut milk and apple cider vinegar with butter, milk and egg.