Submitted by Robyn Clark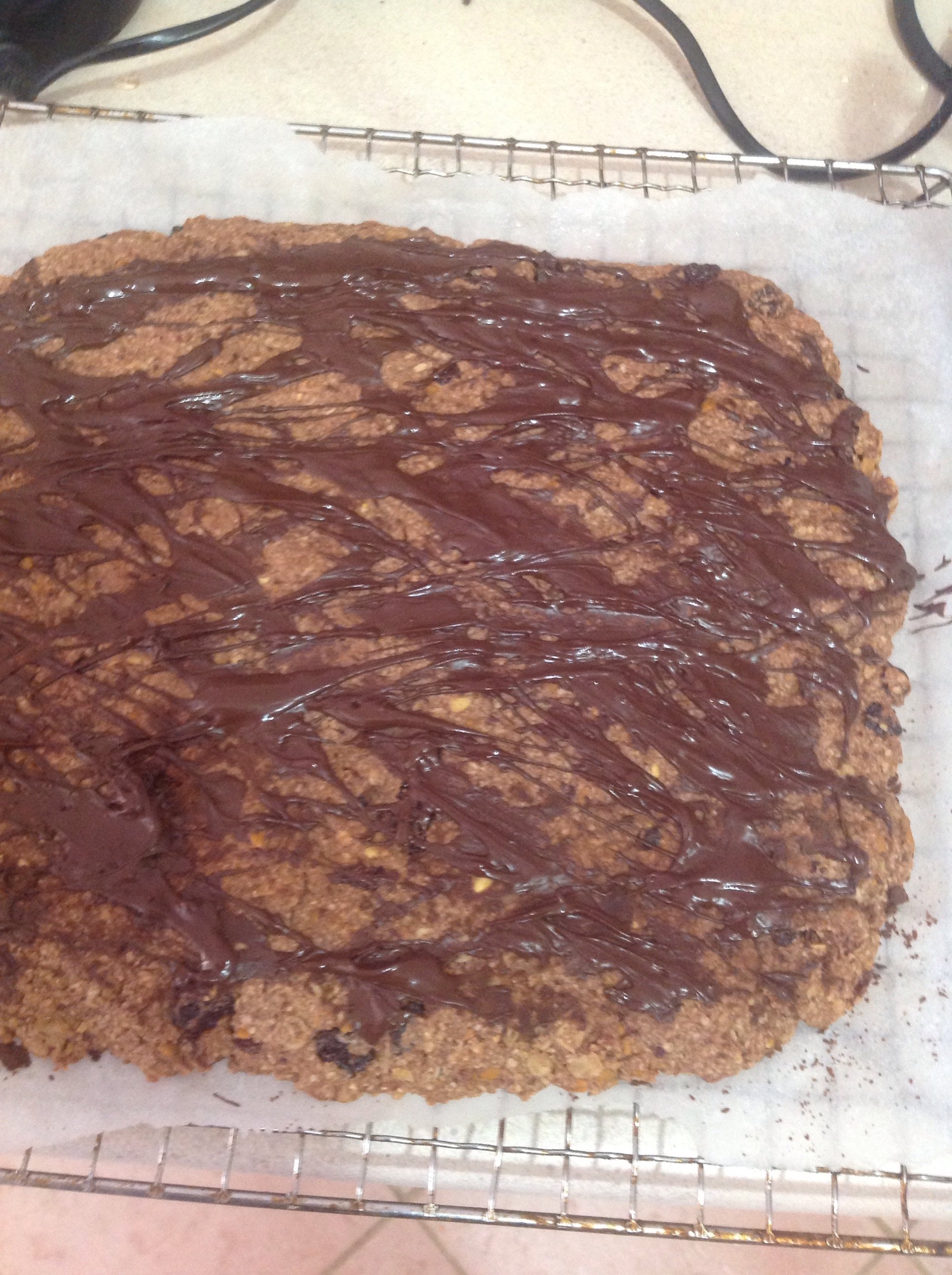 Orange Chocolate Almond Bars
Ingredients
2 1/4 cups rolled oats ( blend 2 cups , keep the 1/4 )

1/2 cup trail mix ( blitzed) , use any of your favourite nuts / fruit.

1/4 cup sultanas

1/4 cup blitzed flaked almonds

Half a block of orange almond dark chocolate , crushed.

1/2 cup plain flour

1/2 teaspoon bicarb

1 egg

1/4 cup honey

60 g butter , melted.
Instructions
Add the dry ingredients together , then add the wet ingredients together, combine all together.

Line your SC with baking paper and lightly spray with oil and mould the mixture into the bottom , as thin or thick as you like. Cook on high with tea towel under the lid about 50 mins, this depends on your SC, mine is quite hot. It's done when firm to touch.

Decorate the top with more melted orange / almond dark chocolate. These freeze really well for lunches.