Submitted by Judy Maughan.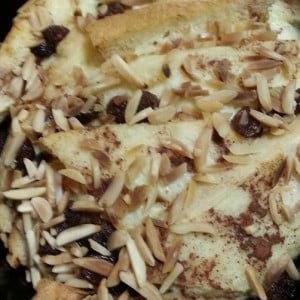 Old Fashion Bread and Butter Pudding
Ingredients
6 slices buttered bread cut into quarters, crust on

2 cups milk

4 eggs lightly beaten

1/2 tsp vanilla essence

1/4 cup sugar

1/4 tsp nutmeg

1/4 tsp cinnamon

1/2 cup sultanas
Instructions
Grease slow cooker.

Layer 1/2 the bread decoratively across base.

Scatter over 1/2 sultanas.

Repeat.

Sprinkle with cinnamon and nutmeg.

Combine eggs, sugar, vanilla and milk. Pour mix gently over the bread.

Cook on High with tea towel under lid for 2 hours.

Serve with fruit in season and ice cream or cream. Yum.