Submitted by Love Appleby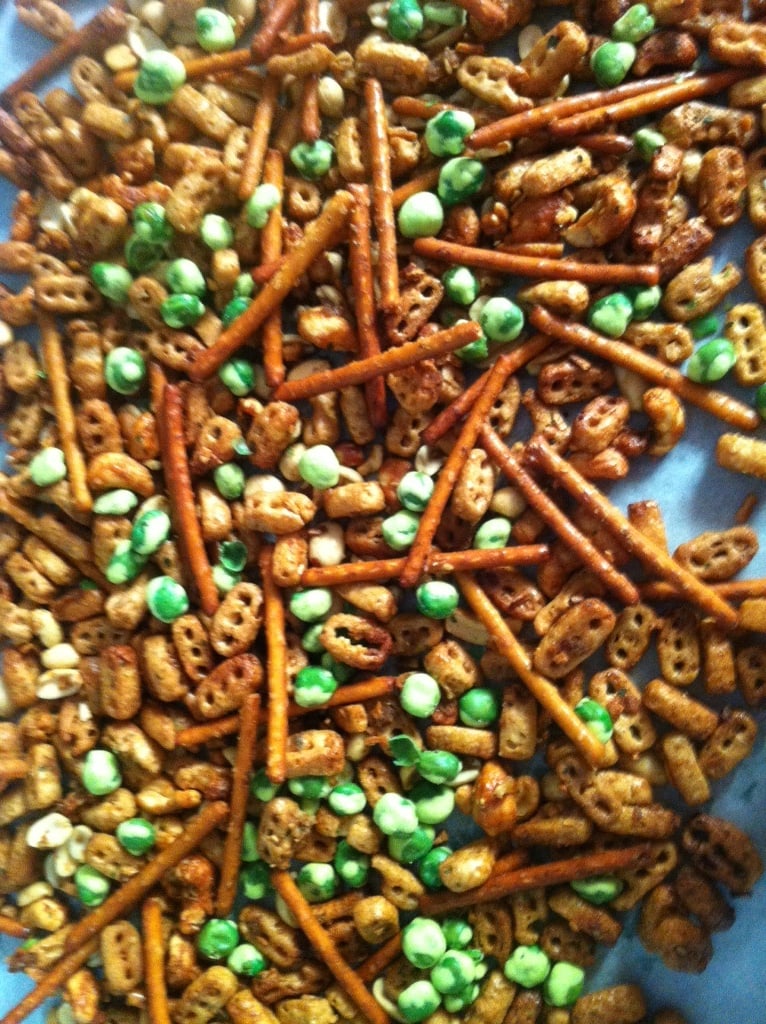 Nuts And Bolts
Ingredients
3 cups NutriGrain cereal

1/2 cup honey roasted cashews

1/2 cup honey roasted peanuts

1 cup Pretzels

3 Tbs Butter

1/3 cup Peanut Oil

1 Packet French Onion Soup Mix

1 Tbs Worchestire Sauce

1 tsp Curry Powder

1 cup Wasabi Peas
Instructions
Melt the butter and stir in oil, soup mix, worchestire sauce and curry powder.

In a large bowl, combine cereal, nuts and pretzels.

Pour butter mixture over the cereal mixture and toss to coat.

Cook in slow cooker for 1 hour HIGH

Stir every 15 minutes.

*At this point I put mine in a 180 oven for 15 minutes to crisp it up a give it that 'toasted' taste.*

Spread on parchment paper to cool. Add Wasabi Peas.