Submitted by Simon Christie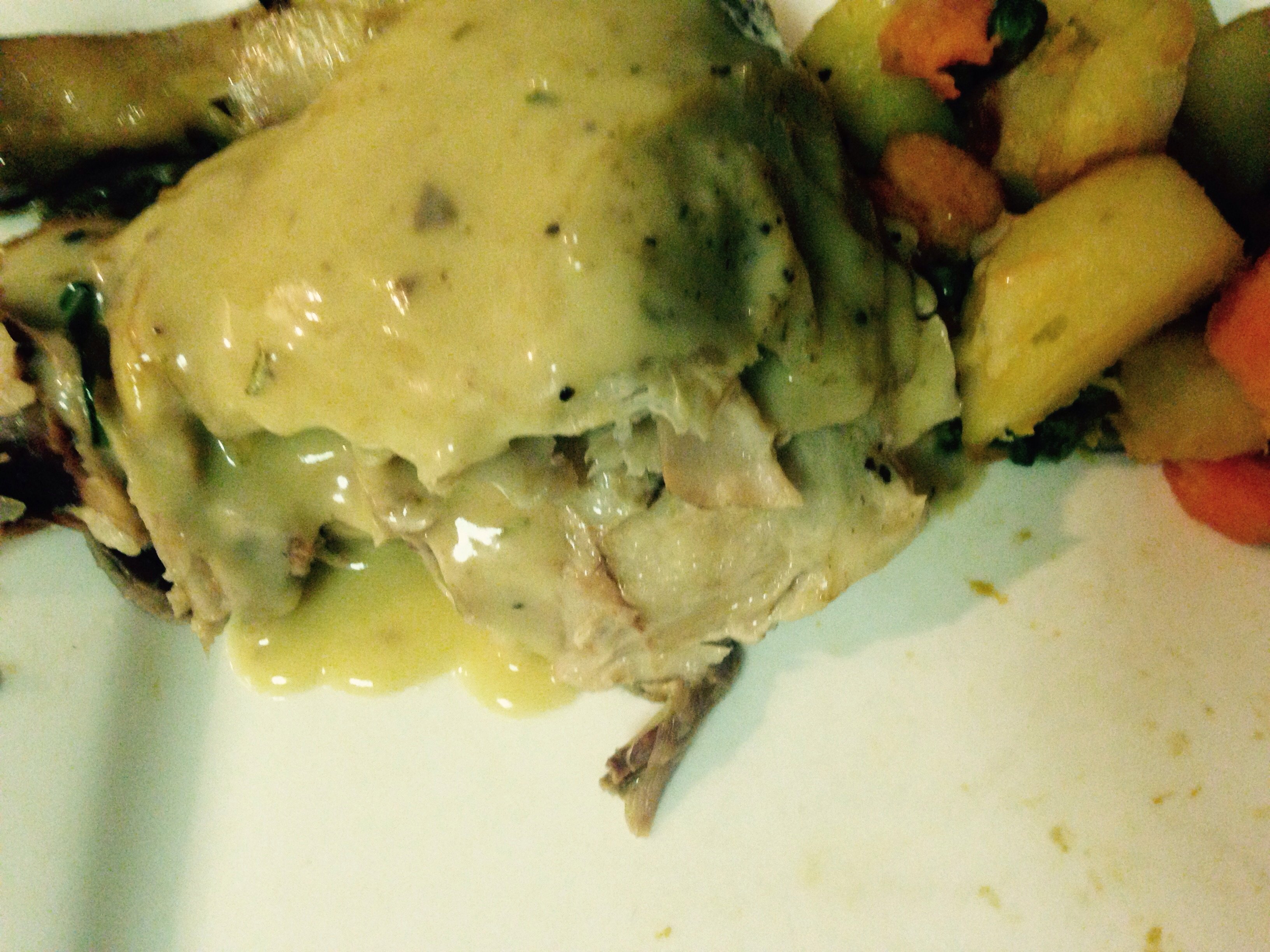 Not Roast Chicken (+ Ahh-mazing Gravy)
Ingredients
1.5 kg whole chicken

1 tomato

1/2 red onion skin removed

2 teaspoons minced garlic

2 teaspoons thyme

2 teaspoons cracked black pepper

Optional gravy:

1 cup cooking juices

1 tbsp plain flour

1/2 cup liquid chicken stock

Dried thyme

1/4 cup cream
Instructions
Core out the top of tomato and fill with thyme and garlic.

Place chicken breast down on a board and place tomato right up inside chicken.

Wedge tomato in place with onion half.

Place chicken breast down directly into your cooker insert.

Sprinkle with cracked pepper.

Replace lid and cook on AUTO 6 hours.

Alternatively 2 hours HIGH 4 hours LOW

*Optional* - to make an AMAZING gravy with the juices combine 1 cup of liquid from the slow cooker (taken at the end of cooking time) with 1 tbsp plain flour whisked into 1/2 cup liquid chicken stock, a sprinkle of dried thyme and 1/4 cup of cream and simmer on stove top until reduced to a nice gravy consistency.