Submitted by Robyn Clark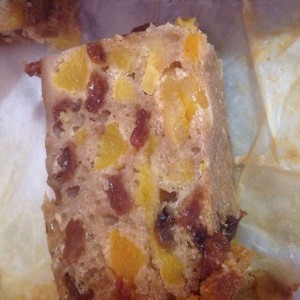 My 3 Ingredient Fruit Cake
Ingredients
2 cups SR. Flour

2 cups cold black tea ( I used teabags )

2 cups mixed fruit ( I used apricots and sultanas , re hydrated the apricot with boiling water 5 mins, then
Instructions
Mix all together and place in a lined SC on high 2 hours tea towel under the lid.

Mixture is fairly runny.

This recipe was originally 4 cups of each ingredient but I halved it as its a huge moist cake. If I had visitors I would make the larger cake.