Submitted by Felicity Barnett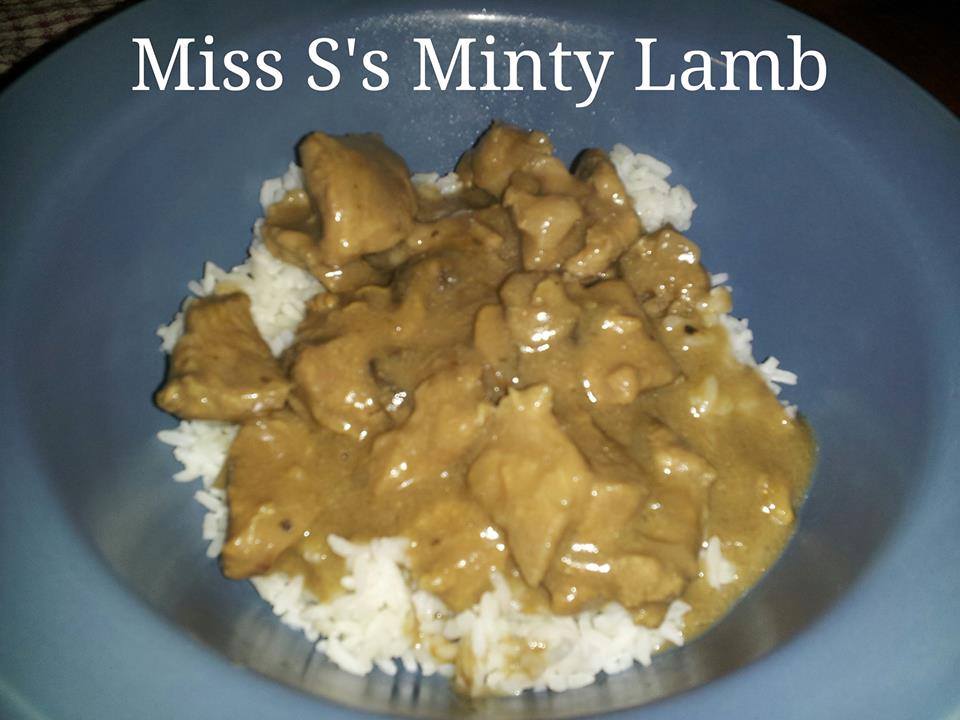 Minty Lamb – Canola, Dairy, Gluten, Lactose and Soy free
Ingredients
2.5 kg lamb, diced

Mushrooms, sliced

1 red onion, diced

4 cloves garlic, diced

6 spring onion stems, sliced

1 vegetable stock cube (Massel)

2 tblspns cornflour (gluten free)

2 tspns brown sugar

Tin (270 ml) coconut cream (Ayam)

2 1/2 tblspns worcestershire sauce (Spring Gully)

3 tblspns mint jelly
Instructions
Put lamb, mushrooms, onion and spring onion in slow cooker bowl.

Mix everything else together and pour over the top.

Cook for 3-4 hours on high (5.5L Sunbeam slow cooker)

*note* You could use a bit less mint if you wanted to, we love mint and when my DD's taste tested sauce mix before adding they wanted more.